Washington Huskies Opponent Preview: Week 4 – Stanford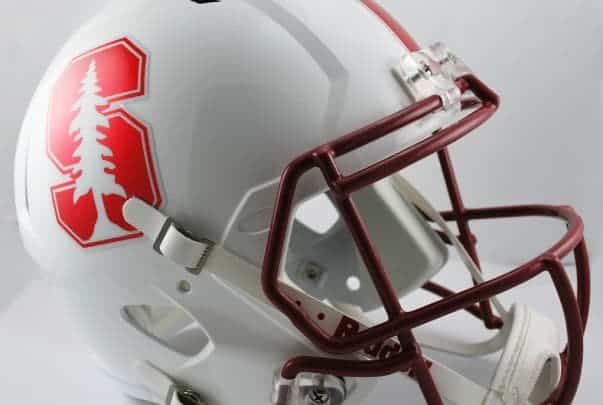 Saturday, the Washington Huskies open Pac-12 play at Husky Stadium against Stanford. Here is a look at this week's opponent.
The Washington Huskies are now 3-0 after beating Michigan State. It was an emotional 39-28 win, but now they have to look ahead to this week's opponent, Stanford.
Stanford is 1-1 on the season. Their opener was a 41-10 rout of Colgate. The second game was quite different. They lost Pac-12 favorite USC 41-28.
Scoring points hasn't been a problem for the Cardinal in 2022. Stanford put up 69 in two games.
Stanford Offense
Quarterback
Junior Tanner McKee is back as Stanford's starting quarterback. Last year was his first as a starter, and he earned All-Pac-12 Honorable Mention.
McKee completed 81.5% of his passes for 308 yards and a pair of touchdowns when he faced Colgate. Against a much tougher USC defense, he threw for 220 yards and another score.
The Washington Huskies should be ready for turnovers. McKee threw two picks in each game.
Running Back
At running back, junior E.J. Smith is the starter. The junior had limited experience during his first two seasons. However, he's made the best of his opportunities this year.
In the loss to USC, Smith had 88 yards and a touchdown. He also had the team's only receiving touchdown.
Casey Filkins, another junior, played 12 games over the last two years and has also stepped it up in 2022. Last week, Filkins had 77 yards and a touchdown against USC.
Receivers
Like most college teams, the Cardinal uses a base three-receiver set, though, on occasion, they bring in a fullback. Senior Elijah Higgins starts at one receiving spot. Last week he had three receptions for 50 yards. A pair of fifth-year seniors, Mike Wilson and Brycen Tremayne, are the other starters.
Junior tight end Benjamin Yurosek led the team with five catches last week. It was a big improvement over the one grab he had against Colgate.
Stanford Defense
Stanford's defensive alignment is a standard 4-3, with two edge rushers, two defensive tackles, three linebackers, two cornerbacks, and two safeties. On passing downs, they add a nickel.
Edge
The starting edge rushers are junior Stephen Herron and freshman David Bailey. That duo could cause some headaches for UW's offensive line. Bailey was a preseason All-American freshman selection, and Herron has 2.5 sacks this year.
Linebacker
Two of Stanford's linebackers are fifth-year seniors, Jacob Magnum-Farrar and Ricky Miezan. Junior Levani Damuni is the third man.
The latter leads all Cardinal players with 16 tackles. Magnum-Farrar and Miezan have 11 and 10, respectively.
If there is a big play needed, this is the unit Stanford will count on to do it.
Secondary
Stanford has experience in the defensive backfield. Cornerbacks Kyu Blu Kelly and Ethan Bonner and safeties Kendall Williamson and Jonathan McGill are all seniors. It's the same with nickel Patrick Fields.
USC had four passing touchdowns last week against this defense. Expect the Washington Huskies and quarterback Michael Penix to go at Stanford with the same vigor.
After their impressive win last week against Michigan State, UW is a 12.5-point favorite against Stanford.
Herb Nightengale

Source link