The Future of Flagship Stores and Retail Construction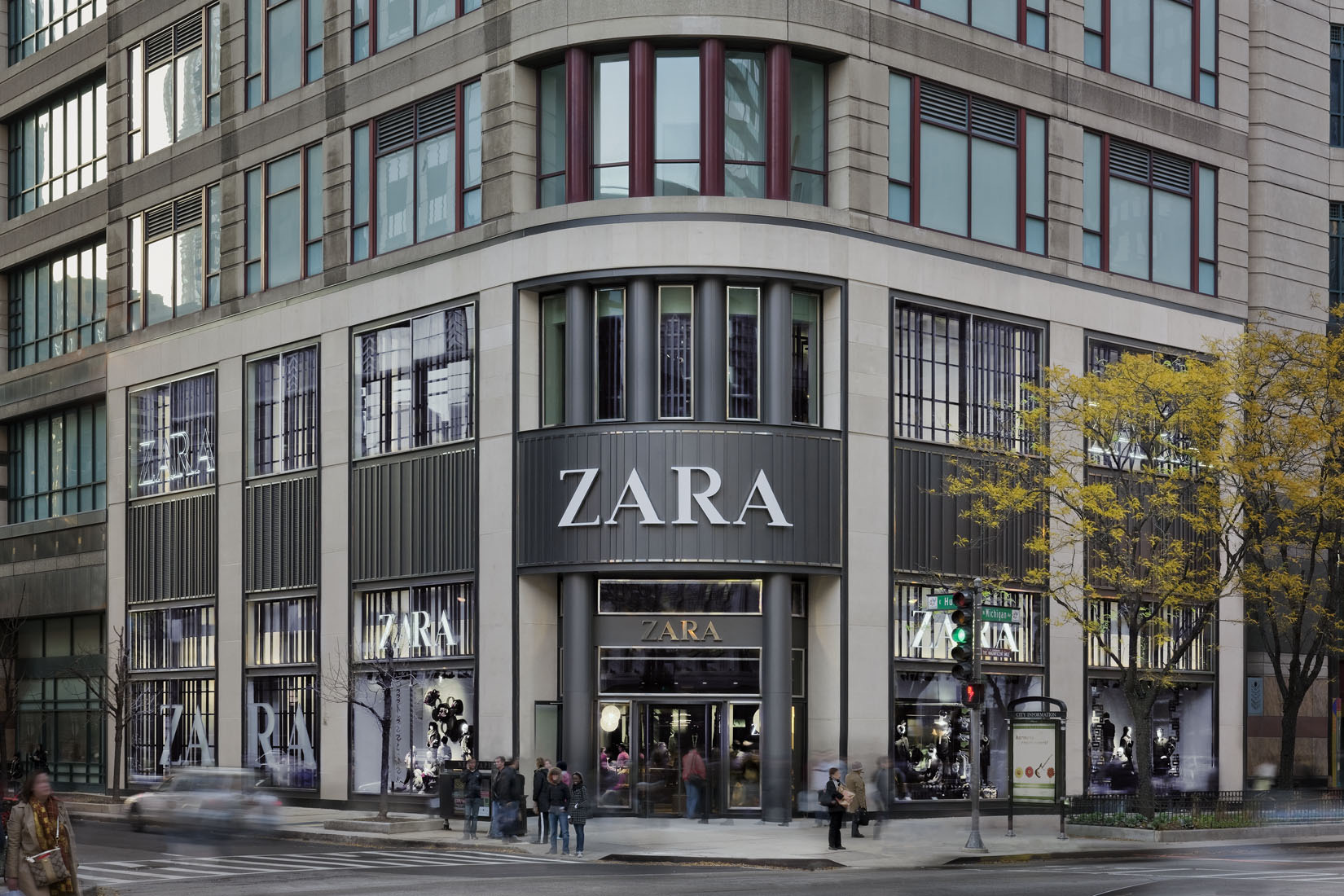 With our firm's long track record in retail construction, we've witnessed firsthand the ebb and flow of activity across this sector over the years. So when I came across an article recently asking if  "flagship stores are losing their shine", it gave me pause.
It's true the retail mix among flagship stores in prime locations is changing. Not too long ago, premier shopping districts like Chicago's Magnificent Mile or New York's Fifth Avenue were lined with not only luxury brands like Tiffany, Cartier and Ferragamo, but also large-scale versions of mall stores, from Gap and Ann Taylor to Eddie Bauer. Today, many of those traditional mall retailers have closed their flagships.
Instead, we are seeing new players setting up shop in these spaces – like the mega four-story Starbucks roastery set to open along the Mag Mile next month. This goes to show that while the brands undertaking flagship construction projects might be changing, the appeal of these locations holds true. Here are three reasons our clients decide to create a flagship presence: 
1. To Introduce New Concepts
When it comes to debuting new concepts, a flagship store can be a smart strategy for introducing the business model to consumers. One of the most high-profile examples of this was when Apple unveiled its Apple Store in the early 2000s. Today, these stores are as ubiquitous as mainstream apparel brands, but at the time they were a novel retail experience. Apple's first flagship store was in Chicago on Michigan Avenue, where tourists and locals alike quickly became familiar with – and grew to love – the unique environment it offered to interact with the brand's latest products. 
A more recent example of this was speculation in Chicago about cannabis operators scouting space for dispensary locations on the Mag Mile in advance of recreational marijuana being legalized in Illinois as of Jan. 1, 2020. Ultimately, proposed municipal guidelines and zoning rules for recreational marijuana sales in the city of Chicago will probably prohibit a dispensary on the Mag Mile, but it made sense that cannabis firms initially set their sights on a high-traffic, high-profile location where they can engage with a large number of consumers and introduce them to their store format and product.
2. To Market a Brand
For some brands, opening a flagship location is as much about marketing as it is about sales. One way we have seen clients successfully leverage the marketing power of a high-profile flagship space is to signal their arrival in a new market – especially foreign brands making their debut in the U.S. For example, when our client Zara, a Spanish fashion brand, first came to the states, it immediately opened flagship locations on Fifth Avenue in New York and Michigan Avenue in Chicago – a store Englewood built out – before it opened stores in more traditional shopping malls. These first locations served as an announcement of Zara's presence, and started building buzz and brand awareness from day one.
On another marketing note, many cell phone carriers now have flagship stores in premier retail districts across the country. Besides being an opportunity for consumers to check out the newest phones and gadgets, these stores, with their multi-story presence and prominent signage, also put brands front and center with huge levels of daily foot and car traffic.
3. To Create an Experience
One of the original functions of a flagship store that still holds true today is that they are an excellent way to immerse a customer in a brand experience. A quintessential example of this is our long-time client American Girl. Our very first project with the brand was to relocate its original Chicago flagship store to Michigan Avenue in 2008. Since then we've built and/or renovated all of the American Girl Place stores across the country, including the brand's recently reimagined New York City location at 75 Rockefeller Plaza. Each of these stores goes well beyond straightforward shopping to also give children an opportunity to connect with the brand on a deeper level – from an American Girl Salon experience with services for dolls and customers alike, to an interactive Create Your Own Design Studio and even an American Girl Café where kids can dine with their dolls.
The experiential factor of a retail location is something we see reinvented time and again as brands seek new ways for customers to connect with their products, from the Levi's flagship store in New York's Time's Square offering on-site tailors to add custom trim and patches to customers' blue jeans, to the new Michigan Avenue Starbucks that will have interactive tours and onsite roasting that will let coffee aficionados strengthen their relationship with the Seattle-based brand.
The Future of Flagships
Thinking about the future of flagship retail, we're seeing clients consider them in new ways. We've worked with clients to investigate bringing recreational concepts such as a climbing gym to these locations, and we're also hearing about more value-based brands, such as Bloomingdale's Outlets, interested in these high-profile sites. Like every other niche of the retail sector, the flagship store landscape is evolving, and we're sure to see many more creative interpretations of how to best utilize these spaces.
Chuck Taylor

Source link