Selah Marley Wows With Debut Single 'breathe'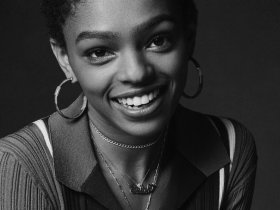 As she begins her career, Marley says that her mother, Lauryn Hill, has been a source of inspiration and guidance.
"My mom has been a guiding light," she explained. "In the sense of creativity, she always told me not to rush. She always told me to take my time. The industry is scary; there is so much pressure on these poor 18-, 19-, 20-year-olds, because once you drop one thing, it's like, 'What's next? What's next?' The industry is not stable. It feels like you have to keep up, because you always feel like you'll be forgotten. … She actually texted me the other day about that! She said, 'Selah, you are enough! You don't have to be some guru or number-one Grammy [winner], you are enough as you are.' That meant a lot to me. With my mom there is [duality], because on one side you're my mom, and on the other, 'You're Lauryn Hill.' Sometimes we have conversations that are Lauryn Hill to Selah and other times we have conversations that are mom to daughter, and both of those are fused. Because while we're having a mom-to-daughter conversation, it's also mentee to teacher. It goes both ways. It's cool because at the end of the day I have someone who understands."
You can listen to Breathe below and read more on her exclusive interview with W Magazine.