Retail Construction Trends from ICSC RECon 2019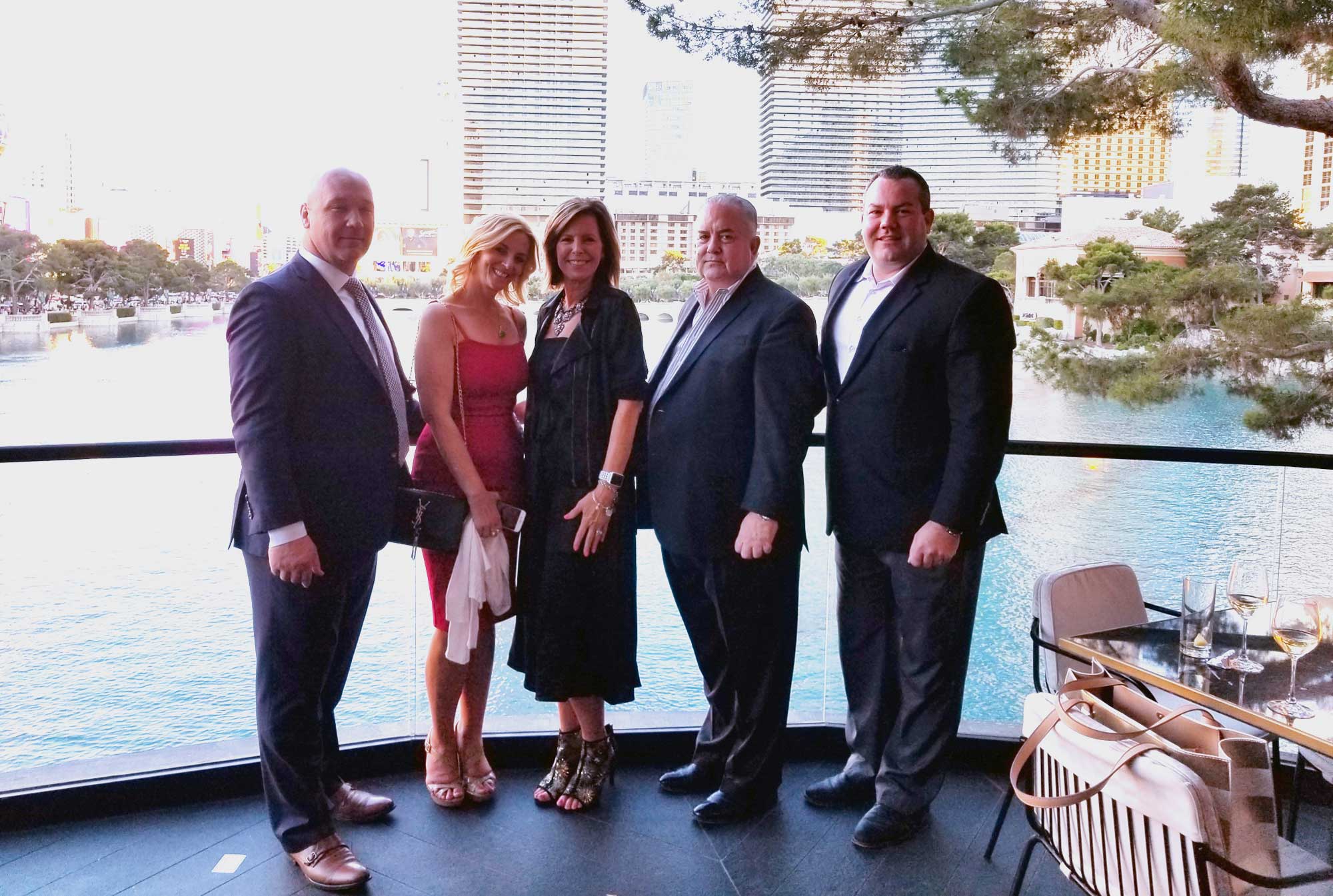 Last month, our Englewood Construction business development team had a great trip to Las Vegas for RECon, the global retail real estate convention hosted annually by the International Council of Shopping Centers (ICSC). It's always valuable to attend this conference, not only as an opportunity to network with new and existing contacts, but also to gauge activity in the retail sector and identify new construction trends that lead to new opportunities. Whether we were meeting with current and prospective clients on the convention floor, listening in on panels or mingling with guests at a cocktail party we hosted at the Bellagio Resort and Casino, our team had our ears to the ground for the latest industry chatter. Here's a quick summary of our main takeaways: 
Come One, Come All
Traditionally, when you think about the main players at ICSC RECon and who "belongs to the club," it's commercial landlords, retailers and restauranteurs – groups with an interest in the business of shopping centers. But this year, with shopping centers continuing to evolve with the shifting retail landscape, there was a lot of talk at RECon about expanding the convention to include other trade organizations that represent some of the new concepts and non-traditional tenants that are now touching the shopping mall experience. 
Most of our developer and landlord clients say nothing is off the table if it brings new traffic to retail centers or fills vacant space – whether it involves entertainment-based concepts or weighing possible senior living or multifamily uses. It was refreshing to hear RECon attendees be so open to new ideas and more inclusive when it comes to ICSC offerings. It speaks volumes about the creativity and initiative our clients and partners are employing in order to stay relevant and successful in the current retail environment. 
Dropping Anchor
As I discussed with Bisnow for this post-RECon wrap-up feature, the shuttering of major brands – and the anchor retail space they subsequently leave behind at shopping centers – remains one of the key challenges in the retail sector. We heard a lot of discussion among owners and developers about different strategies, including everything from bringing in non-traditional tenants to tearing down empty anchor stores to make way for unique concepts and amenities that would enhance the mall experience and drive traffic. There isn't a one-size-fits-all strategy, which is making our clients willing to consider any number of creative solutions.    
Municipalities Get Savvy 
In my Hard Hat Chat post recapping RECon 2018, I noted we were seeing an uptick in the number of municipality representatives attending the conference. That trend continued this year, with municipalities once again having a strong showing as their representatives made the rounds on the convention floor and at various networking events and cocktail parties. And unlike previous years when many municipalities knew it was a good idea to be involved at RECon but didn't come to the conference with specific goals or even know exactly what to get out of it, this year's municipality reps were incredibly savvy in navigating the convention and using it as an opportunity to work on deals, make connections and promote their communities. 
We had several municipality reps attend our Englewood cocktail party, and they meant business – wanting to know what developers they could meet and what connections we could help them make among our clients. Municipalities are becoming sophisticated, experienced members of the commercial real estate arena, and as more see the tangible payoffs that come from marketing their community and its private sector commercial properties – from creating revenue and jobs to attracting businesses and services that benefit residents – they're sure to focus even more of their efforts on future industry events.
Smaller Fish Rule The Big Sea
Looking around the RECon convention floor, there was a bit of a shift among the main players. Some of the big owners and developers that used to have a major presence are now pretty subdued. On the other hand, many of the groups that used to be identified as the smaller developers had bigger booths and a stronger showing this year. One reason we might be seeing this is that a lot of these developers specialize in a niche of the retail sector where there's still a lot of demand and activity – namely, smaller, four- or five-unit strip centers. They pick up these locations because they are so well-placed. Even if the anchor space remains vacant, the locations are so desirable that they're getting a lot of traction filling high-visibility outparcel lots and single-use tenant spaces.   
It's always great to attend a big industry event like RECon and hear what others in this field are saying and doing. We made a lot of valuable connections, heard about some great successes and ideas for overcoming the challenges in this sector, and came home energized about how we can continue to serve our retail construction clients. 
Chuck Taylor

Source link