Raspberry & Dark Chocolate Cookies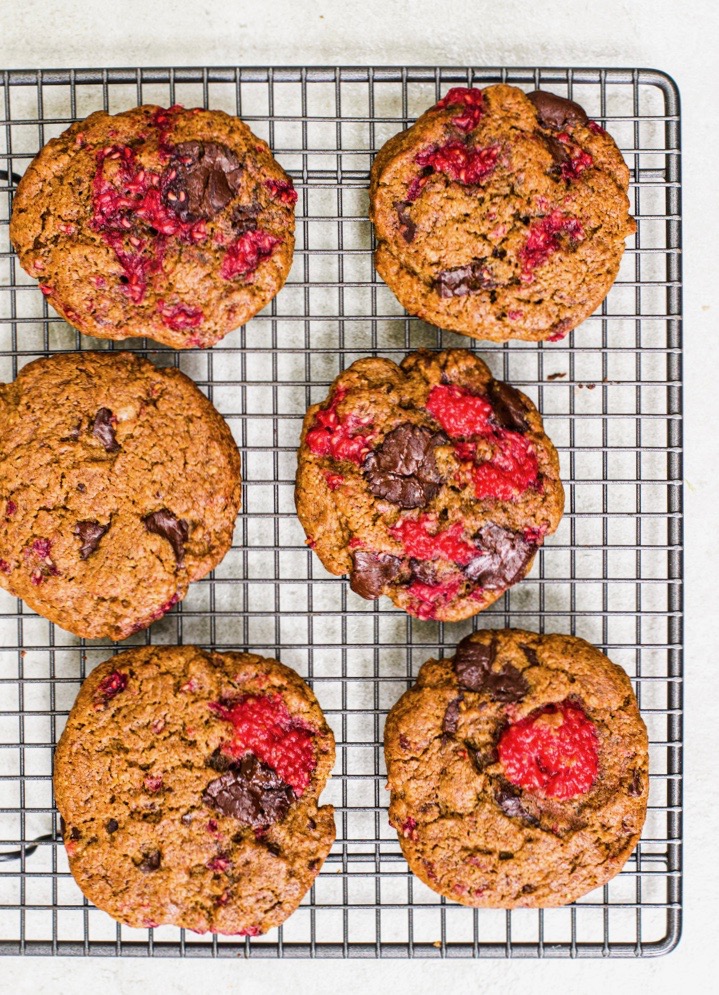 These are so gorgeous and perfect for putting summer rasberries to good use. The cookies are chewy and flat with big puddles of dark chocolate and bursting with sticky fresh raspberries.
Preheat oven to 180'C and line a large baking sheet with baking paper.
Add the room temperature coconut oil, nut butter, vanilla, coconut sugar and nut milk to a large bowl. Use an electric mixer to cream it all together until smooth and even.
Add the flour, baking soda and a pinch of sea salt and mix until combined.
Chop the chocolate into chunks and fold them into the mixture along with the raspberries.
Shape the mixture into balls and flatten them gently onto the baking sheet. Bake for about 12-14 minutes depending on your oven.
Let them cool for about 10 minutes on a wire rack before removing them from the tray. 
Indy Power

Source link