Is It Really A 'your View' Award Show?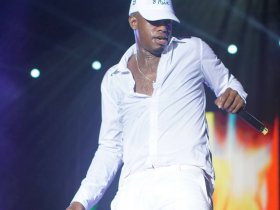 In past years, the event did well in representing the views of the public especially the youths. However, recent events have proved to be a grave displeasure to the public. The YVAs have recently been accused of major snubbing by the public. This started with the removal of Vybz Kartel from categories due to changes in eligibility rules. This comes after last year's attack by Reggae artiste Nesbeth, who brought up the unfair nature of having an artiste in prison win an award while imprisoned. It also comes after former Minister of Youth and Culture, asked for a ban on music produced by Kartel, which would see his music not being broadcasted on radio nor television.

Critics have been saying that it is quite unfair to have a person, who is able to put out his product, (and is good at it) be deprived of recognition because of being incarcerated. Not because the person is guilty for a crime means they should be deprived of honor for their honest work.


The snubbing has not only affected Kartel but also popular dancehall artiste and choreographer, Ding Dong. Throughout 2017 and a couple years before, Ding Dong has presented himself as one of the leaders of new dancehall, providing most of the dance songs that are played in local dancehalls, clubs and regular parties. In 2017, Ding Dong released a total of 4 songs with choreographed moves, Lebeh Lebeh, Dweet (Genna Bounce), Fling and Flairy. His contribution was rewarded this last year with him being a recipient, along with others from his Ravaz Clavaz dance troupe, the Prime Minister Youth Awards. So now fans are asking, why wasn't he at least considered for the award by being nominated?