"I try to tell my best friend I don't want her help, but she gets mad."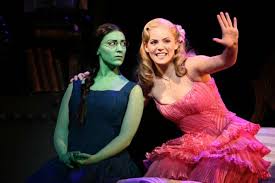 Twenty years ago I set up shop as Hey Terra at TheInSite.org to help teens manage their emotions responsibly so they can develop self-respect and maintain healthier relationships. 50K teen emails later, the most common question I get is still about the challenges of dealing with feelings and speaking up for oneself in a friendship.
Our kids don't know how to  resolve peer conflicts non-violently. Retaliating with social garbage is a form of violence. Suffering silently is a form of self-inflicted violence. If teens can't master interpersonal skills, it doesn't matter how high their GPA is, they're not going to be happy and successful in any measure that counts.
Teen email question #50,001:
Hey Terra,

I've never really trusted my best friend with my secrets because she always blurts them out even if she promises she won't. Recently a boy has been messaging me and telling me that he likes me. Of course went to my best friend and told her. She asked if I liked him. I said I did. That was a mistake! She told my other friends who I really didn't want to know because they gossip. Now my best friend is messaging the boy and telling him everything I've said about him.

"I'm not really one that stands up for myself cause I don't want to make other people mad at me. So, sticking up for myself is not really an option here. I know I sound pathetic but I can't help it."

Anyways, she keeps saying, "He really likes you!" and it's making me feel bad because I now realize now that I just want to be friends with him. I've told him I don't want a relationship with him right now and that we are just friends. He's okay with that but now that my best friend is messaging him he's like "When will you be ready to date???" I know she is telling him to say this stuff.

I've tried to tell her that I'm not really into him any more but she gets mad and is like, "You are so annoying! If I had a chance like this I wouldn't pass it up, so if you do we won't be friends anymore."

I know any person would stick up for themselves but I physically can't. She will get mad at me and I really don't want to lose her as a friend. She is my comfort zone we've been friends forever. I have other friends but if me and my best friend aren't friends anymore she will turn them all against me and I'll have nobody.

I guess what I'm really asking is: What should I say to my friend to make her not be mad if I "breakup" with this boy…? – Scared
Dear Scared,
I understand why you're scared. Most people would be a little nervous to have a conversation like this. But I don't buy that you can't do it. You can. And you really ought to learn how. Slow deep breaths can help make you feel calmer and braver. So does practicing what you want to say before you're standing in front of the person who needs to hear it.
As scary as talking to your friend may be, it's important to do it any way. Why? Because if you don't learn to how to tell people what is and is not okay with you, then you will continue to feel powerless. But if you speak up when someone's not treating you well, you are much more likely to be respected. And for sure, you'll have more respect for yourself.
Your friend may mean well or she may just like to be in charge… of everything. Either way, this is your life, not hers. You say if you stick up for yourself she will get mad at you and you'll risk losing her as a friend. That's a possibility. But before you decide that is not a risk you ever want to take, please answer this question: What is your definition of a friend?
In your mind, is a best friend someone:
I can't trust with my secrets because she "always blurts them out even if she promises she won't?"
who texts a guy and tells him "everything I've said about him?"
who blabs my business to other people?
who doesn't seem to care what I want (in this case: no romantic relationship with this boy)
who keeps pushing forward as a matchmaker when I don't want her to?
who doesn't listen to what I say and tells me that I am "so annoying" for wanting to decide when I want to date someone or even if I want a boyfriend at this time in my life?
If your definition includes any or all of the above, you've got the perfect best friend. If not, maybe it's time to reimagine what kind of friend would be a better fit for you.
I hope this helps!
In friendship,
Terra
P.S. Happy New Year. May 2018 bring you many opportunities to shine your light.

Annie

Source link