How to make a car photo booth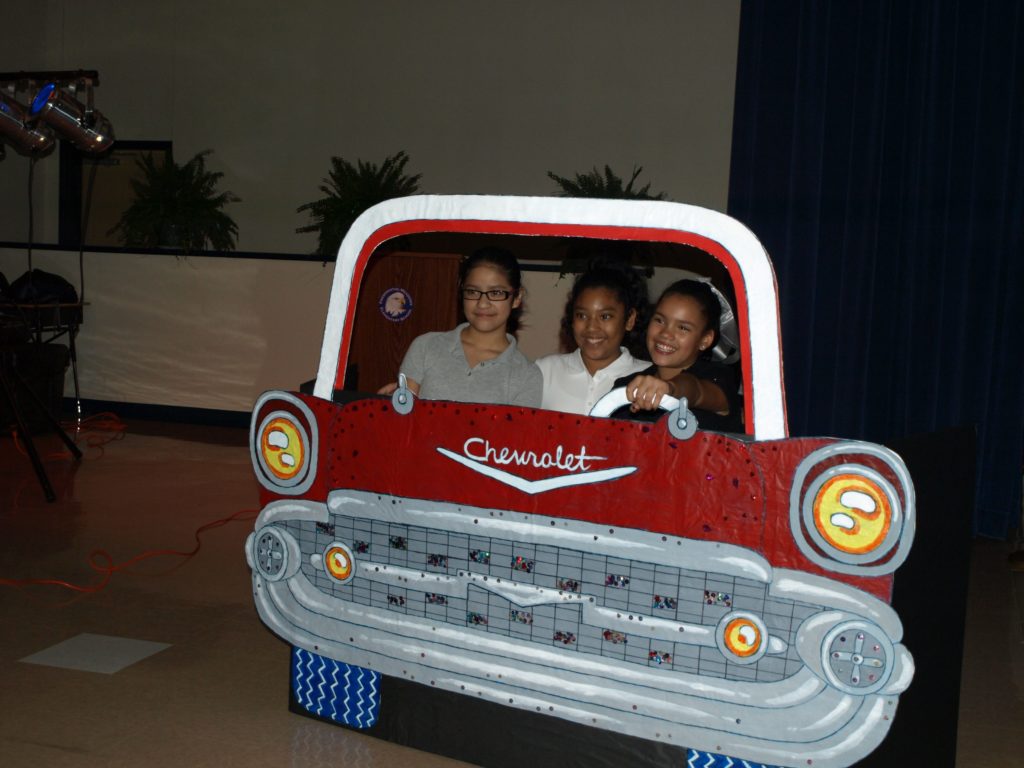 It's easy to create interesting photos at fun events when the background is bright and colorful. This is one of the reasons why a car photo booth is a great option when you want to capture fun memories with your friends. The best part is that these photo booths are pretty easy to create and don't take a lot of time to build. A few step-by-step instructions are all you really need to build a picture perfect setting to snap fun moments with friends and family.
What is a Car Photo Booth?
A car photo booth is a freestanding prop that you can sit behind and take pictures in. The prop is usually made of cardboard, wood, or some other material that is sturdy enough to keep its shape and stand upright. Most people use bold bright colors to create these colorful backdrops and use them at birthday parties and other celebrations to create colorful pictures. These backdrops are popular and are easily created with minimal effort and just a little bit of time. These fun photo booths make taking pictures more entertaining and fun.
Build a Car Photo Booth Step by Step
The first
step in the building process is deciding what material to use. Get an Exacto
blade or scissors and duct tape, paint, or markers. It's up to you. You can be
as creative as you want to be. Bright colors will make your car photo booth
stand out more and attract attention.
1. Trace the Shape of Your Car
Draw an outline of a car with a wide windshield on the material you selected. This could be cardboard or any material that you have the tools to easily cut. Many people choose an Exacto blade or scissors for cutting. The shape should be of a front facing car with a wide windshield. A wide windshield will allow the picture to be framed by the car without blocking faces. Now, cut around the shape you just traced or drew. 
2. Draw or trace two large oval
shapes and a large circle.
You will
also need to draw and cut out two oval shapes for tires and a large circle for
a steering wheel. You can use tape or paint to color these cutouts.
3. Wrap the cutout of the car in red
duct tape and the individual cutouts in black duct tape.  
Take red
duct tape and neatly wrap it around the cutout of the car. If you don't want to
use duct tape you can paint your car or use some other creative technique to
add color to the car cutout. The cutouts of the wheels and steering wheel can
be wrapped with black duct tape or painted as well.
4. Add additional details
You can draw
and cut out headlights and a license plate to add more detail to the car. Draw
or trace two medium sized circles for headlights and a small rectangular shape
for a license plate then wrap these cutouts in duct tape or paint them too.
Write numbers and letters across your car's license plate.
5. Tape wooden stakes to the car for
support.
Take wooden
stakes and tape them to the back of each side of the car. These stakes will
stick in the ground and hold the car upright. Make a hole on the driver's side
of the car and attach the steering wheel using a brad, pin, paper fastener,
nail, or screw.

Car Game Changer

Source link