Hello Healthy Eating – Hello Healthy Holidays!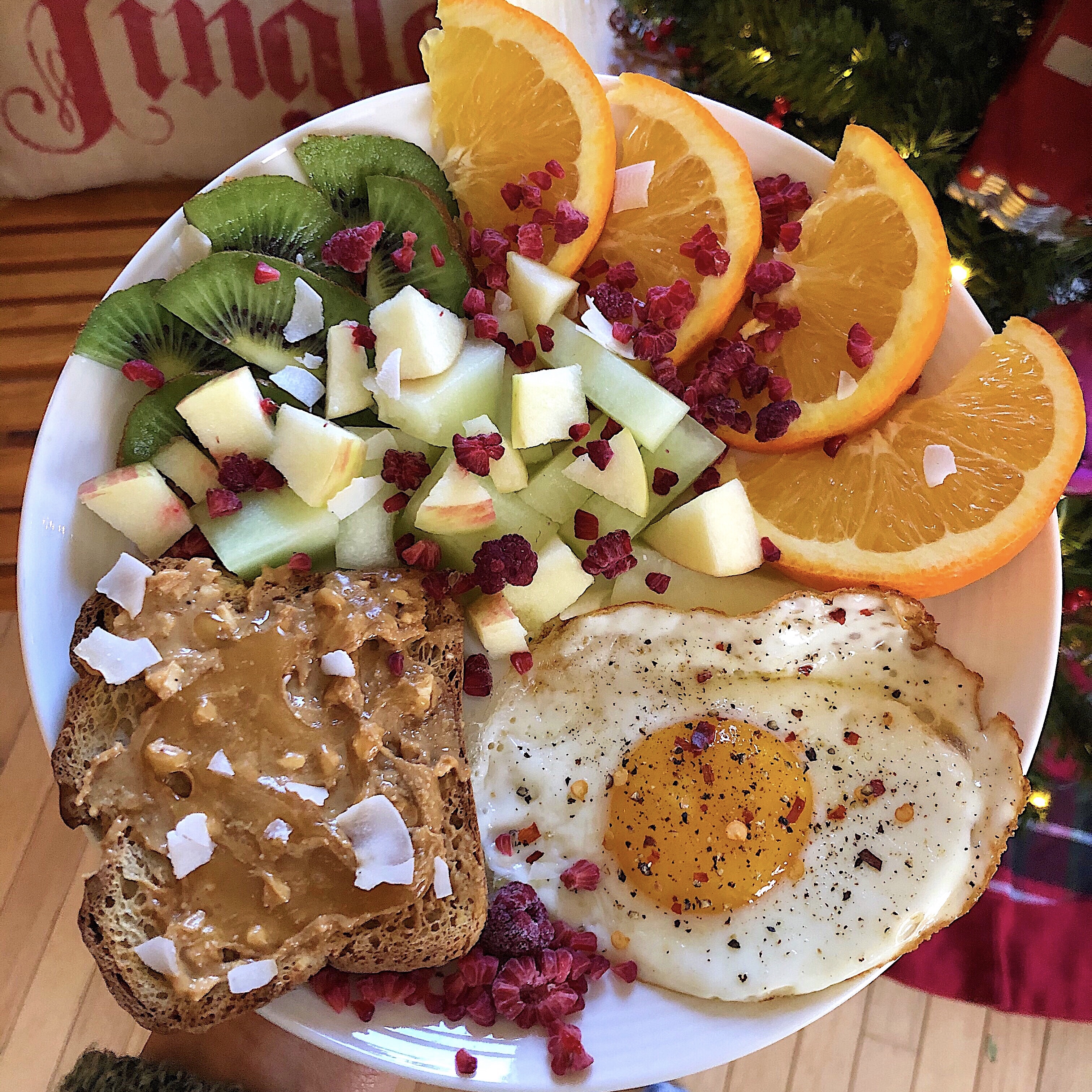 I'm currently sipping a hot and cozy coffee, snuggled under a fuzzy blanket, sitting by the window and gazing out into a picture-perfect winter wonderland of snow! Later this evening I'm going to a home group Christmas potluck dinner party (complete with a yankee swap). Last weekend it was a Christmas tree decorating party at my boyfriend's house. And this Saturday night we're headed to the Nutcracker Ballet, one of my favorite (and most magical) annual traditions. Safe to say, the holiday season is here!!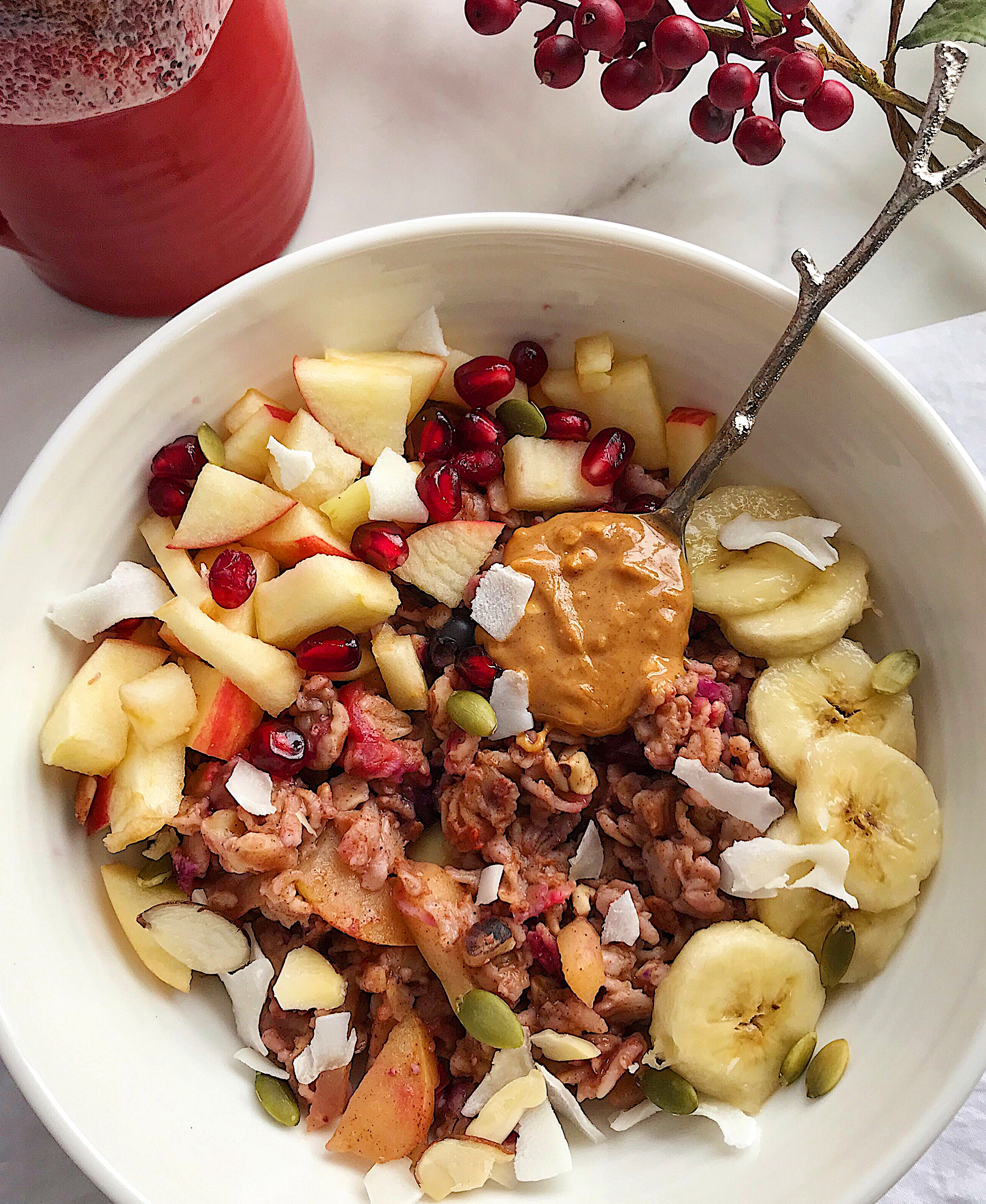 I'm definitely excited about this wonderful time of year (although I'm still a little in shock that Christmas is only 2 weeks away)! While the holidays can be filled with fun, they can also be super stressful, sometimes sad, and actually quite draining. And if you're passionate about eating healthy (like me) they can also be quite a challenge. From Christmas soirees and potluck dinners to cookie swaps and all the fun chocolates and treats, keeping it healthy can be a real struggle. That's why I decided to share 3 of my favorite healthy holiday tips (I actually practice these all year long) to help you prioritize your health. Start NOW instead of waiting for the clock to strike midnight on January 1st!
Healthy Holiday tips: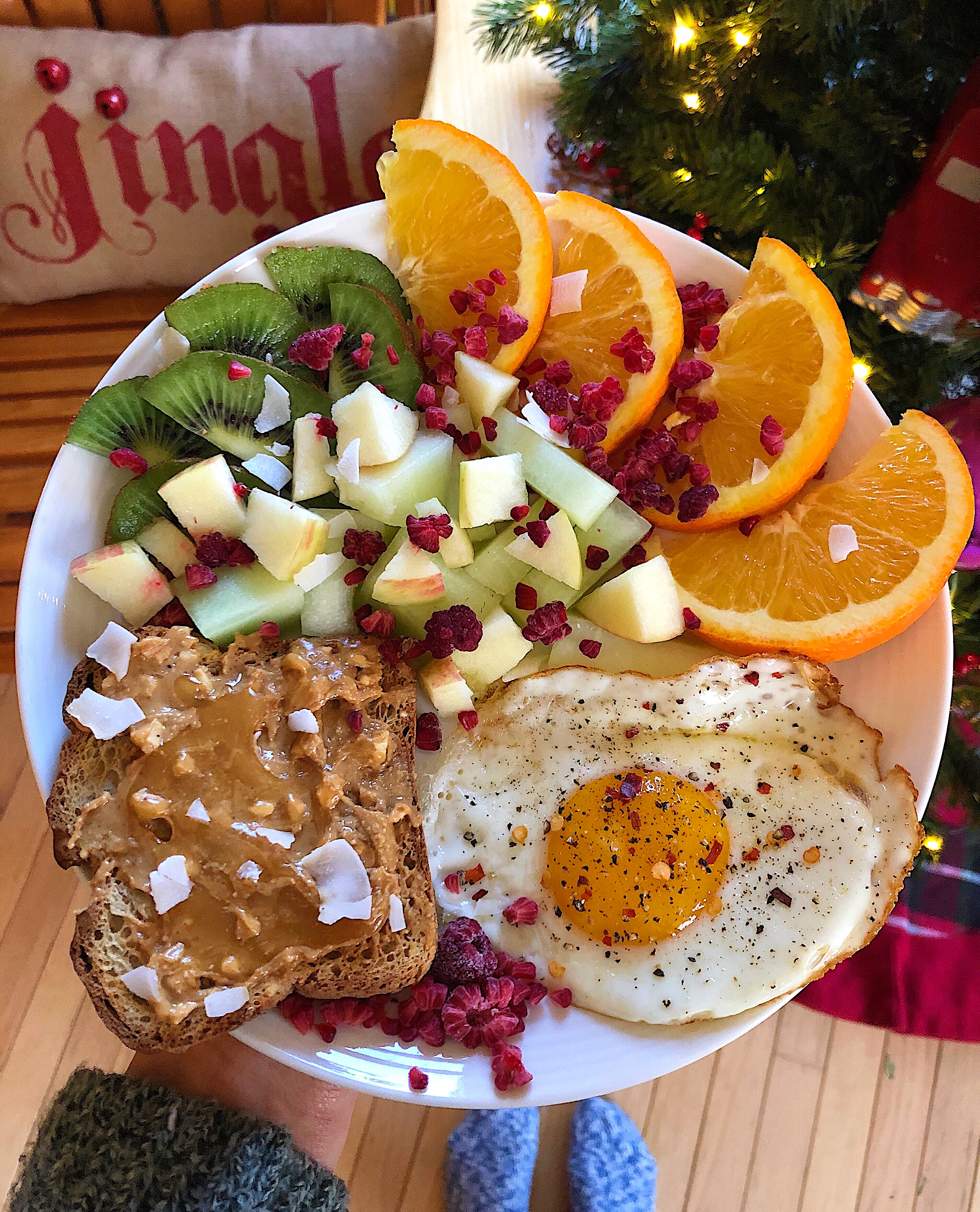 1. Balanced Breakfasts– I'm ALL about balance when it comes to eating well. I find the best routines are the most sustainable (and enjoyable) ones. The thought of cutting out carbs or swearing off dessert sounds miserable if you ask me… especially at this time of year! My advice? Forget the extremes and stick with balance. With all the Christmas festivities it can be tempting to skip breakfast to save room (and calories) for a big dinner feast or a cocktail party with delicious appetizers (hello brie cheese and jam). But starving yourself till dinner will only leave you ravenous and hangry… no fun for anyone! SO skip the extremes and start the day with a balanced breakfast, followed by a nourishing lunch and satisfying afternoon snack. I prefer the same breakfast almost every day. It's either a yogurt bowl with homemade oatmeal muffins, creamy peanut butter and frozen raspberries OR a balanced breakfast plate with crispy fried eggs, gfree toast, avocado, and some fresh fruit. Breakfast sets the tone for the rest of the day, so why not eat something super nourishing and delicious?!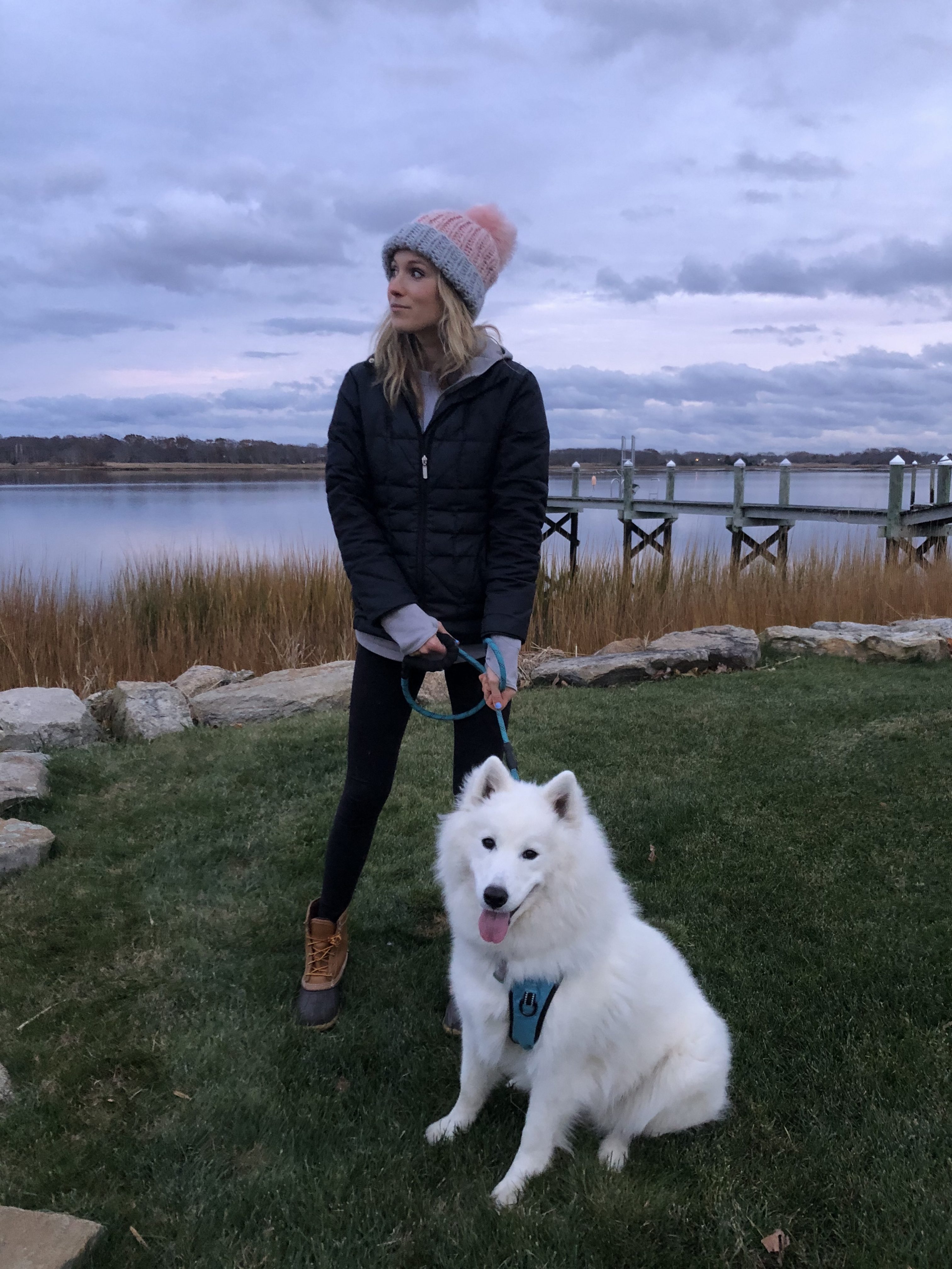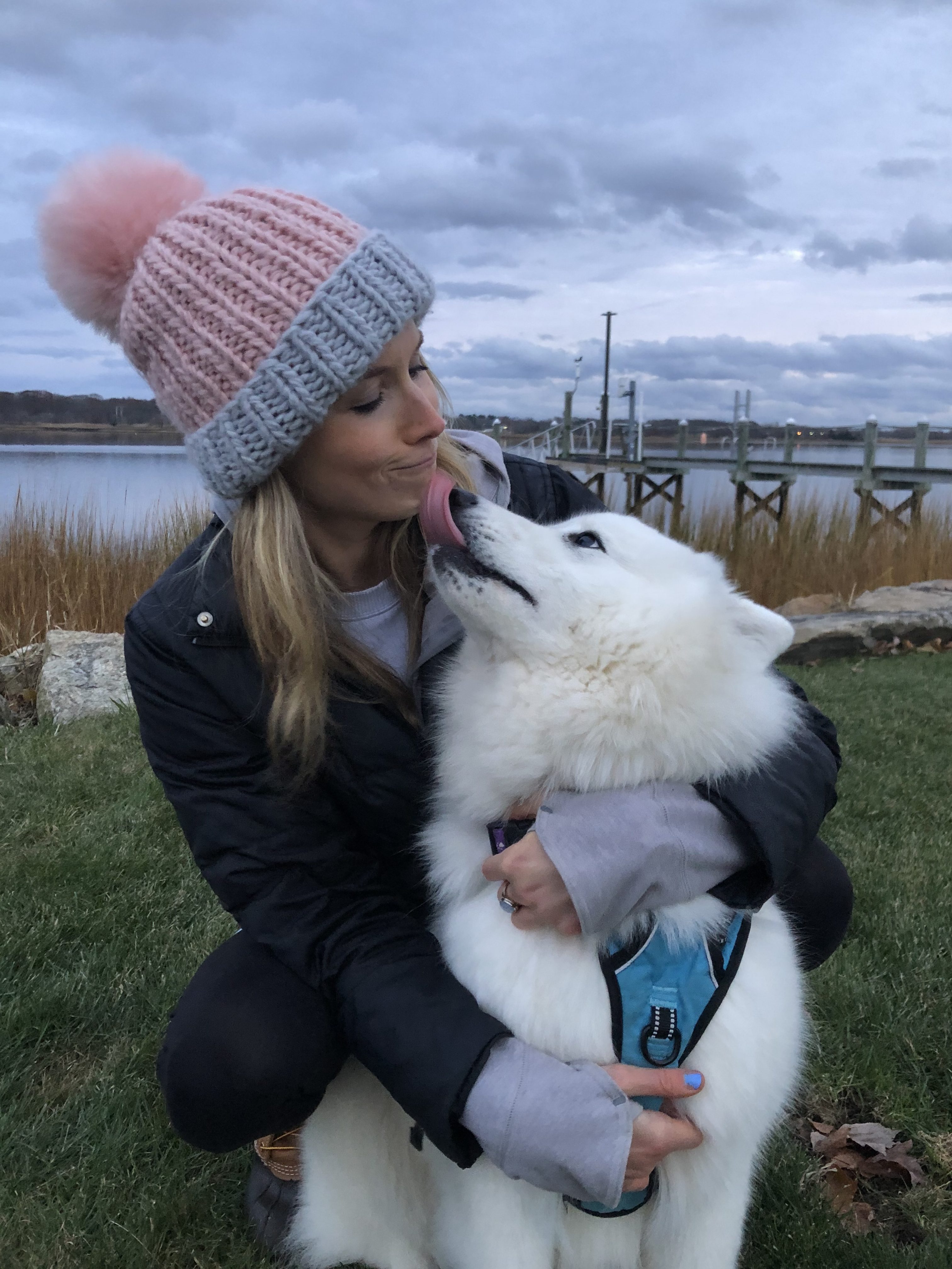 2. Move More– Once again, I'm not talking about extremes here. There's no need to spend hours at the gym trying to burn thousands of calories. Instead, I try to focus on increasing my movement in small ways. For example, on Thanksgiving I went for a walk after lunch to get some fresh air and to help my body digest. The other day, while Christmas shopping, I decided to do a few laps around the mall before I headed into any stores. I have a puppy who LOVES playing outside, so bundling up and taking her out in the snow is a fun way for both of us to stay active. And why not crank up the Christmas tunes and dance around the Christmas tree?? I like to focus on making movement FUN and easy so it doesn't feel like another chore to check off my 'to-do' list.
'

Taste' Treats

– You don't think I could forget about all the delicious goodies at every corner this time of year, did you?? Homemade sugar cookies, chocolatey gluten-free brownies, seasonal peppermint stick ice cream… there are SO many treats! Personally I try to limit my sugar intake on a regular basis because I just

feel better

with less of it, but I'm also not about to miss out on all things yummy!! For that friendsgiving party I attended, I brought gluten-free brownies + mint ice cream. I had been looking forward to them all week!! After a very tasty dinner, I sliced myself off a piece, added a scoop of ice cream and savored. each. bite. It felt like SUCH a treat. I didn't feel the need to restrict them or overeat them… instead I focused on slowly

enjoying

and

savoring

each bite knowing there will be more parties and more treats to look forward to!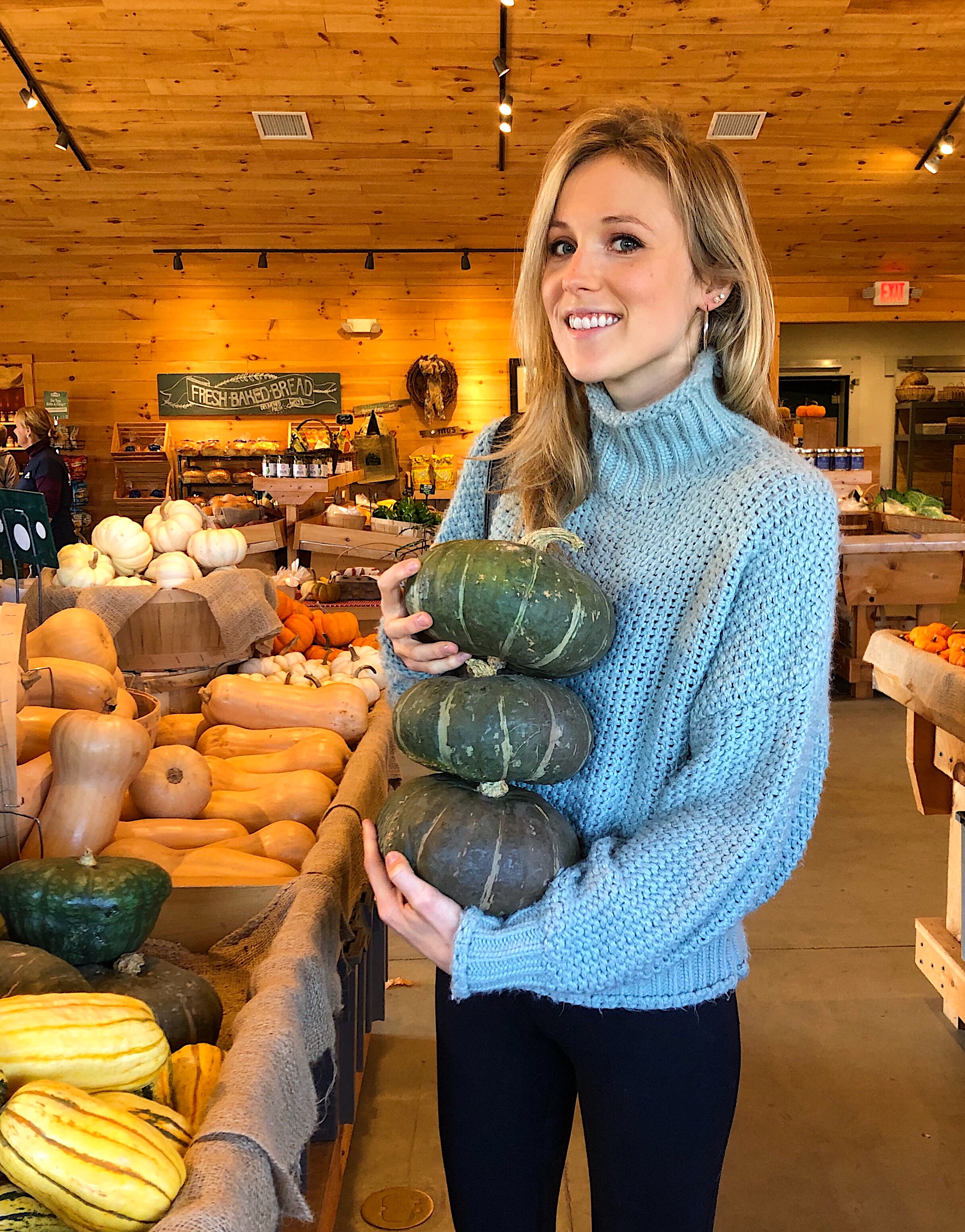 There you have it! 3 of my favorite ways to stay healthy around the holidays. NO extremes here, just some simple ways to have your cake and eat it too this Christmas season! What are some of your favorite ways to stay healthy during the holidays?!
Cailee

Source link