Hello Healthy Eating – Fancy French Toast!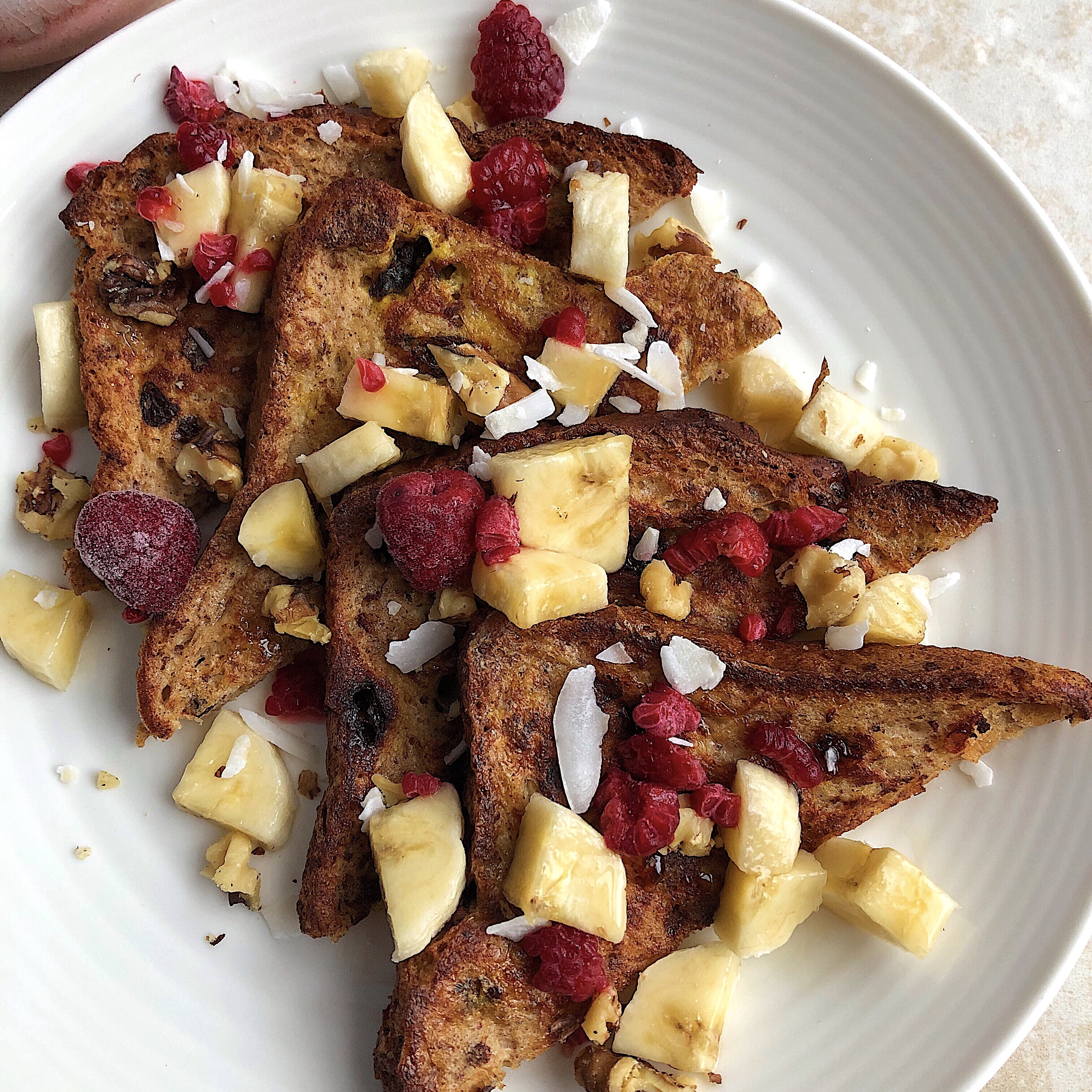 *Post sponsored by Canyon Bakehouse.
"I love sleep because it's like a time machine to breakfast!" And who doesn't love a good breakfast? The options are endless… eggs, fresh fruit, oatmeal, toast, peanut butter, hot tea… what's not to love?!
Growing up my favorite breakfast food was French Toast sticks- you know, the kind you buy frozen in bulk at a supermarket warehouse store… the rectangular blocks you pile into the toaster oven, wait for the sizzle, then fill your plate and cover with syrup?? Ahhh, the good ol' days. Well, today I'm sharing a grown up, gluten-free, healthier option to my childhood fave. It'll turn any breakfast time into a special occasion. This recipe is quick, easy, nourishing and delicious!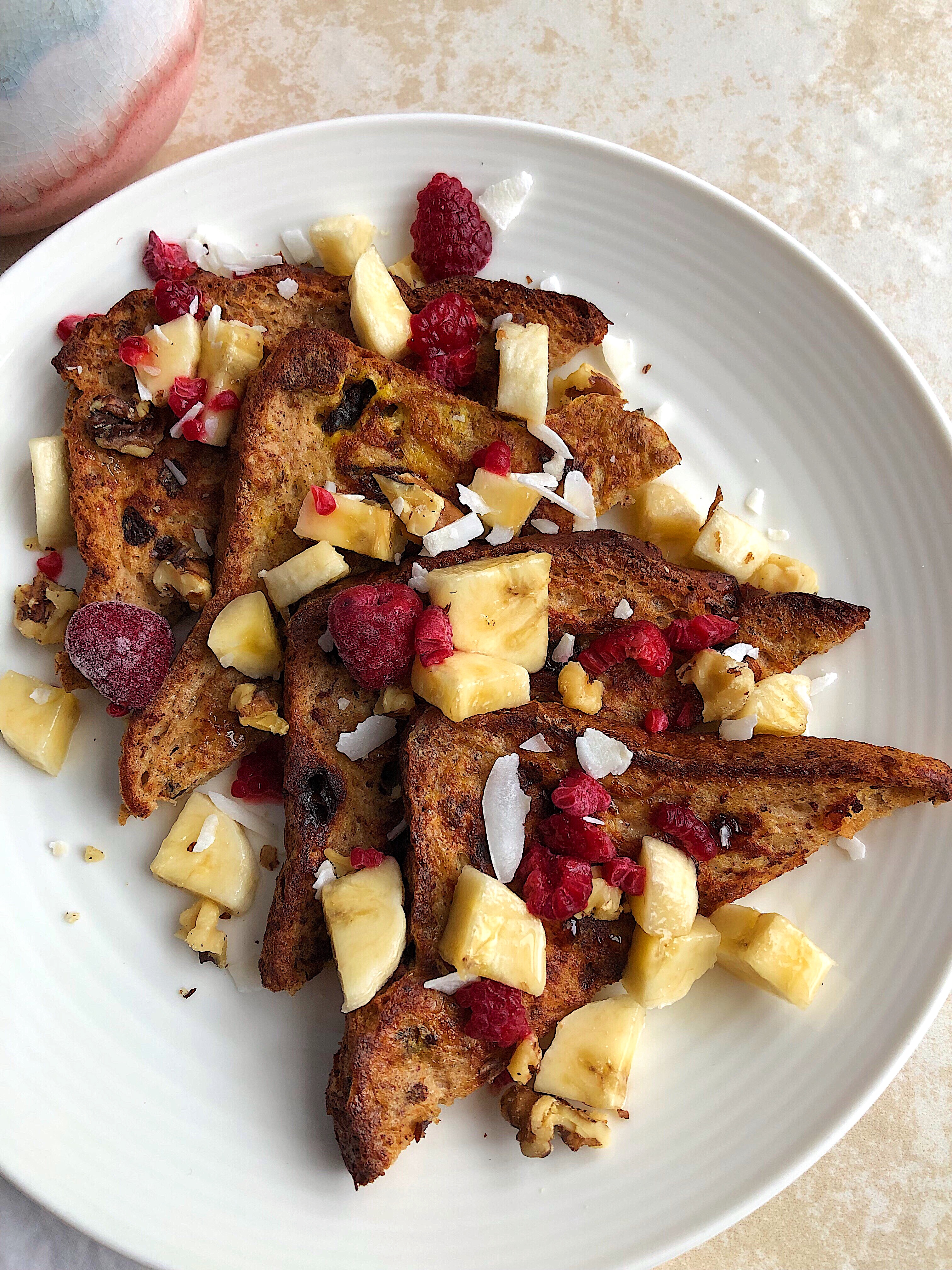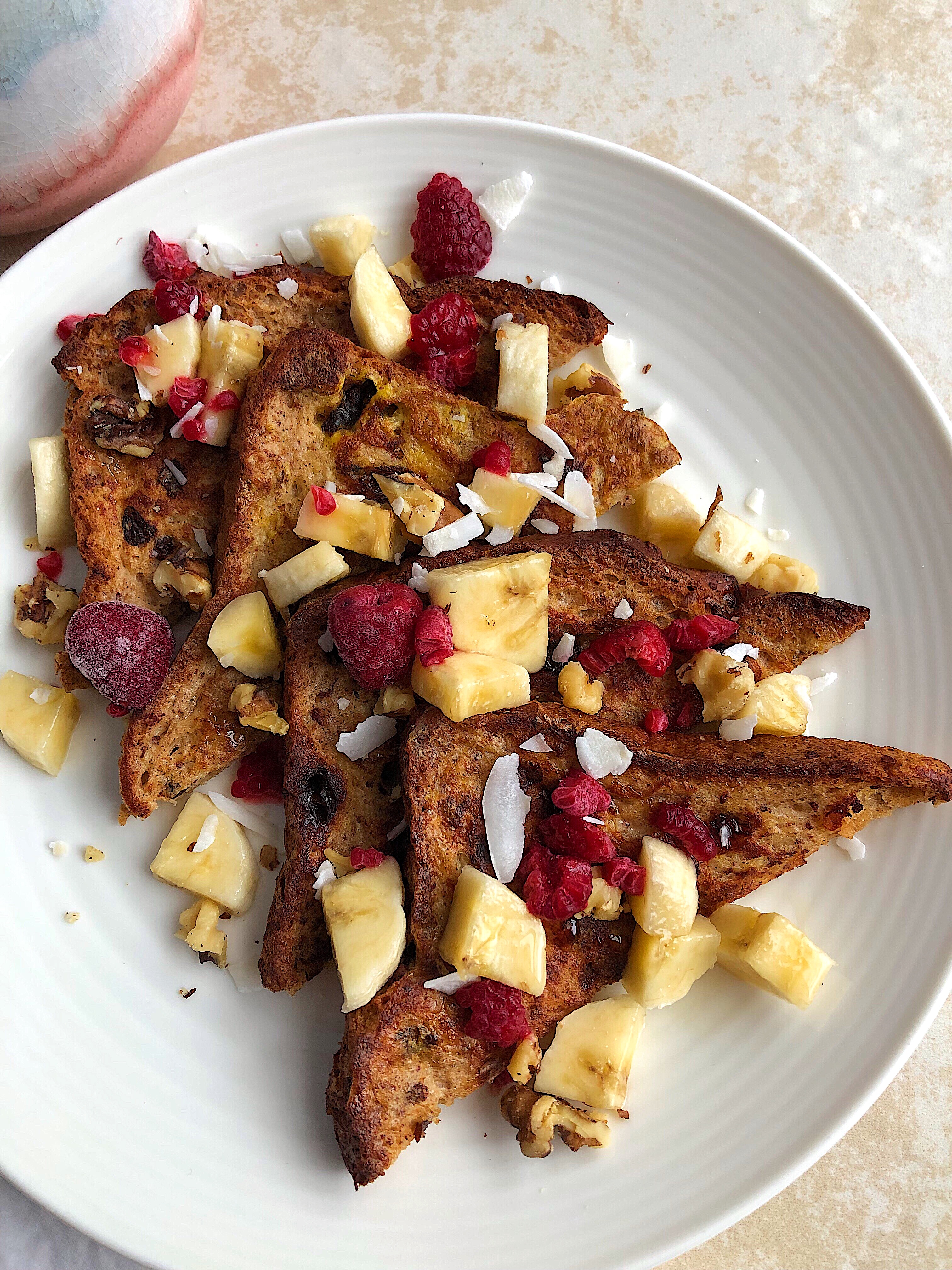 Ingredients:
2 slices Canyon Gluten Free Cinnamon Raisin bread

1 egg

1 tablespoon milk of choice (I used almond milk)

½ teaspoon cinnamon

⅛ teaspoon vanilla

1-2 tablespoons real maple syrup, warmed

Any additional toppings (I used chopped walnuts, banana chunks, frozen raspberries & coconut flakes)
Instructions:
In a bowl mix egg with milk, cinnamon, and vanilla

Soak each slice of Canyon Gluten Free Cinnamon Raisin bread into the mixture

In a nonstick pan over medium heat, add soaked slices of bread

After about 2 minutes (when bottom side is golden brown), flip the slices of bread

Cook 2-3 more minutes or until egg is fully cooked

Remove from heat and drizzle with maple syrup

Add any additional toppings and make your plate look as beautiful as possible! Serve with a pretty cloth napkin, a lovely mug of tea, and a sweet smile on your face. BON APPETIT!
Simple & satisfying, this recipe doesn't have to be reserved for special occasions. Prepare this on a Monday morning to make your week a little bit more fancy, festive and fun 🙂
Cailee

Source link