Fuel Your Designs With Motivation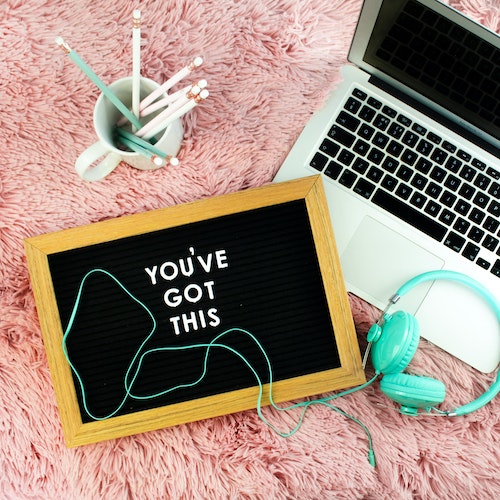 Graphic Design

by Channon on 05/20/2020
As a designer, there are a few things you need in order to keep creating fresh works of art. One of those things is (the often forgotten) 'motivation'. Motivation is an important factor in your ability to convey new messages each and every time your pen hits the paper (so to speak). But how do we keep our motivation running at its highest level?
I Want My Mojo
At times, you will find it hard to stay motivated with the client's latest demands changes with their design and it can easily deter you from all future projects along that path. As a result you will continue to feed that 'lazy' voice that will say things like "Maybe you should hold back on designing for a while" and "Take a break for a month" to avoid further annoyances.
It is in that moment that you need to reactivate the activity and reclaim your 'mojo'. Keep working on that clients design and then make contact with a few more businesses to create opportunities for your next projects. It is in that activity that you will find your 'mojo' to continue along the design path with a greater strength and with fresh ideas.
Spread it Out
By increasing your activity (e.g. jobs, meetings etc) you will be spreading out your workload across various activities, which will in turn increase the amount of feedback you will receive. Instead of just having one client with one project and waiting for their satisfaction with the completion of the project; spread out your client/activity base so you are not waiting on one person. The more projects you have going on at the one time the better your chances to be able to take any criticism and work with it, without it heavily affecting your motivation.
Keep it Real
By adding more variation to your workflow, you will inevitably keep things much fresher in your mind and have the ability to change much easier; making your current and future projects a bit more exciting. However, you do need to keep it real and only add extra activity without pushing aside a current project that needs urgent attention.
Streamline the Flow
With up to ten projects on the go at any one time I am continually challenged to create unique pieces of work, which in turn fuels my motivation to keep going. It also keeps my mind busy which helps streamline the flow of information and helps me process my thoughts into workable ideas much easier. When you have a lot of new things going on at the one time you will constantly be in 'the zone' and your ideas will soon flow like a water park speed slide.
Conclusion
Motivation is the fuel that will continue to push your designs further allowing you to reach out to bigger and better opportunities. It is with activity that our motivation will thrive. Keep your activity pumping by expanding your clientele, workload or projects, and allow yourself the chance to stay in 'the zone' more often.
While the above message may be simple, it is very effective in creating a powerful design portfolio and constant excitement throughout the design process. I wish you all the best with your endeavors.
Channon

Source link