tl;dr
Kintsugi🍵 in development
At the start of November, the Kintsugi🍵 month-long Merge sprint started! Kintsugi specifications and milestones/plans were launched, and now customer groups are deep into the sprint with an objective to introduce a consistent testnet in the very first week of December.
Kintsugi specifications integrate all of the knowings and small modifications from the Amphora interop. The Kintsugi November sprint, then, is an effort to (1) integrate the brand-new changeset and (2) improve and productionize Merge executions. Kintsugi will culminate in the launch of a consistent multi-client testnet to go through the December vacations and work as the basis for Merge strategies made in January.
Client groups are presently resolving turning points – constructing out functions, running tests, and doing preliminary interop try outs other customers. Additionally, a Merge devnet is being introduced weekly this month – merge-devnet-0 is the most recent.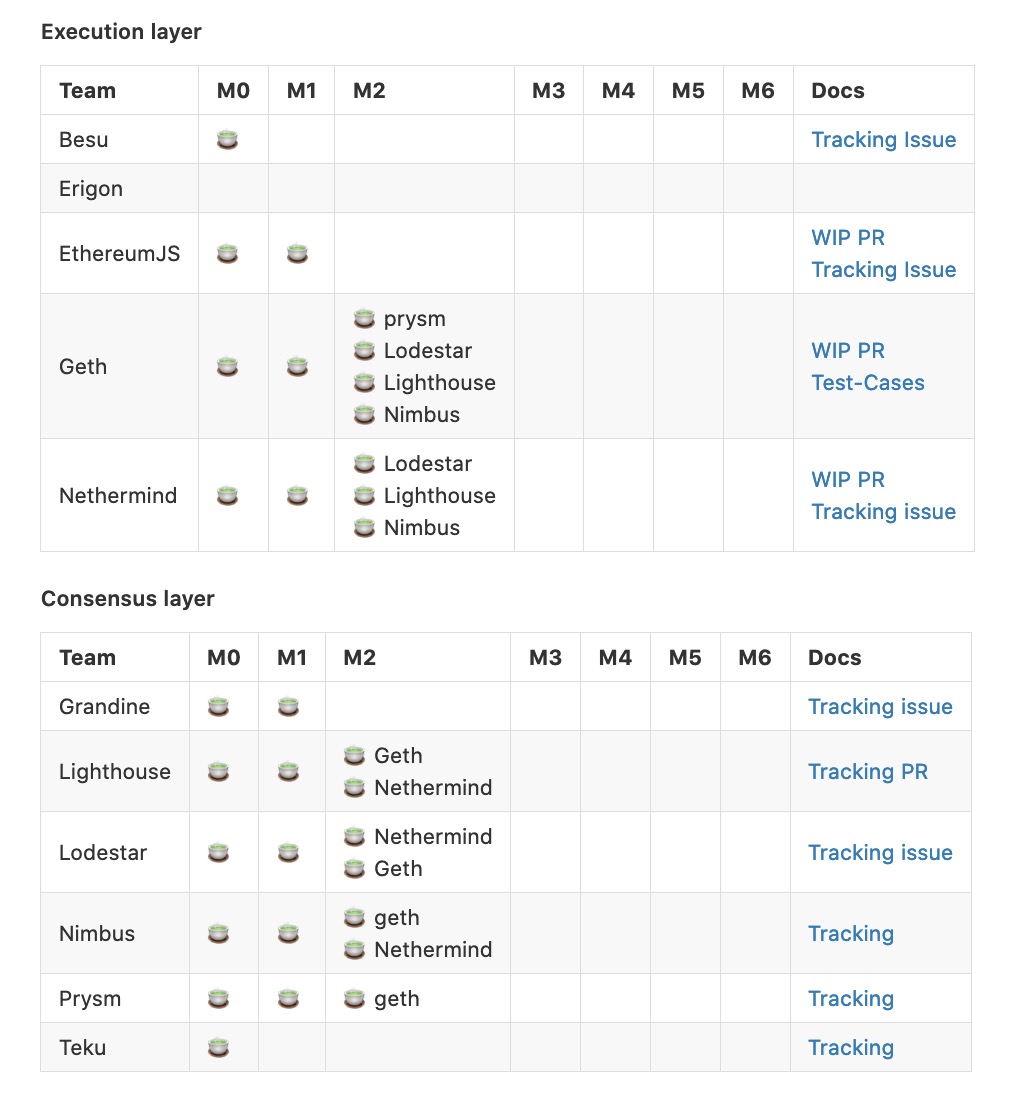 If you have an interest in checking out Merge software application, keep your eyes peeled for customer releases and testnet directions. We hope lots of in the neighborhood will engage with the Kintsugi testnet after it is introduced in the very first week of December.
After the launch of this testnet, the appropriate EIPs and specifications will move into a last call status in which groups and people put a last set of eyes on the changeset prior to it is frozen. After this, the general public proof-of-work and inner circle testnets will go through the Merge shift in the brand-new year as we groups complete screening and get ready for mainnet launch.
Upgrade to Arrow Glacier
Although Finalized offers mainly with the consensus-layer of Ethereum, the upcoming (small) upgrade to the present proof-of-work chain is crucial for users running validators. On around December 8, 2021, Arrow Glacier will pacify the trouble bomb, pressing it back numerous months. See the Arrow Glacier Announcement for more information on the upgrade and the associated customer releases.
If you run validators, please update your "eth1 endpoint" (PoW node) prior to Wednesday, December 5, 2021 to represent the variable block times. This is targeted to be the last trouble bomb prior to the Merge 🚀