Create Your Own Dynamic Wallpapers for macOS Mojave – The Graphic Mac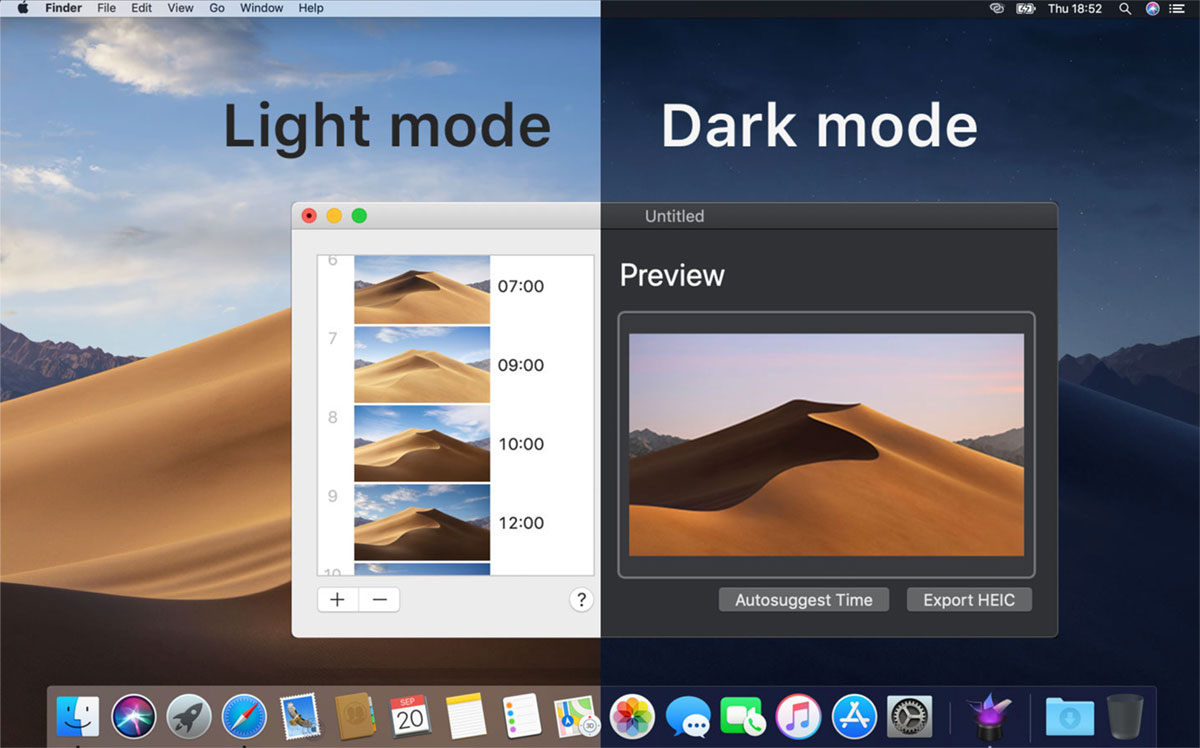 While not a killer feature of macOS Mojave, Dynamic Wallpapers are a cool customization tool limited only by the fact that Apple only provides two, and offers no built-in way to create your own.
Dynapaper changes that.
Dynapaper allows you to create dynamic wallpapers with a simple drag-and-drop interface and save them in the required HEIC format for use in the Mac's Desktop & Screensaver Preference Panel.
Dynapaper is free to download and use, but does add a watermark to your image. A $12 in-app purchase will remove the watermark. To be honest, though, I couldn't find a watermark in my first two dynamic wallpapers—maybe that's part of a demo-period?
The only complaint I have about Dynapaper is that it doesn't create a "preview image" for the Desktop & Screensaver Preference Panel. So all your dynamic wallpapers will show up just like Apple's desert wallpaper in the list, making it difficult to choose the one you want. From what I've read, this is a limitation of the OS, not Dynapaper itself. I'm sure developers will eventually figure it out.
James

Source link