Commercial Construction Industry 2019 Trends in Review
With the countdown on to 2020 – and the start of a brand-new decade right around the corner – it's time for our annual look back at the commercial construction industry "highs" and "lows" from 2019. From positive trends and new business opportunities to ongoing challenges that impact how we do business, here are five factors and industry trends that shaped our work in the past year.
High – Growing Opportunities in the Cannabis Sector
Pardon the pun, but the biggest "high" for Englewood Construction in 2019 was our ever-expanding portfolio of projects working with cannabis firms on facility needs for growing, storing and dispensing product. Having now partnered with a number of clients on dispensary and cultivation facilities in different states, we've become well-versed in navigating the specific considerations that come with these projects – from the learning curve in the local permitting and approval process as municipalities put state-level legislation into action for the first time, to the timing nuances of working with cannabis firms to move their facility plans forward even as they await licensing. We've also translated our experience in working with restaurant and retail brands on national rollouts to new partnerships with major cannabis players who are expanding in multiple markets simultaneously.   
It's been exciting to see the opportunities that have come with the growth of the cannabis industry. And with recreational marijuana now legal in 11 states and Washington D.C. – and more states set to vote on legalization in 2020 – we see the cannabis space as a quickly growing CRE niche that is poised to be the next big wave of boutique retail expansion nationally.
Low – Subcontractors Still Struggle for Manpower
I probably sound like a broken record at this point, but the ongoing commercial construction labor shortage – which we've been talking about for several years now – continued to impact our projects in 2019. The hard truth is most subcontractors have more work coming their way than they are staffed to handle, regardless of their trade or market. And since they are operating at capacity, subs can charge premium pricing and be choosy about the jobs they take, which directly impacts commercial construction budgeting as well as scheduling.
On the upside, the reason we're feeling the effects of the manpower shortage is because there's a truly robust construction pipeline out there. Even as the labor situation improves, it's being outpaced by a high commercial construction activity level across the country. While those dynamics certainly pose challenges, it's always a positive when there's plenty of work out there for us to chase.
High – CRE Cross Pollinates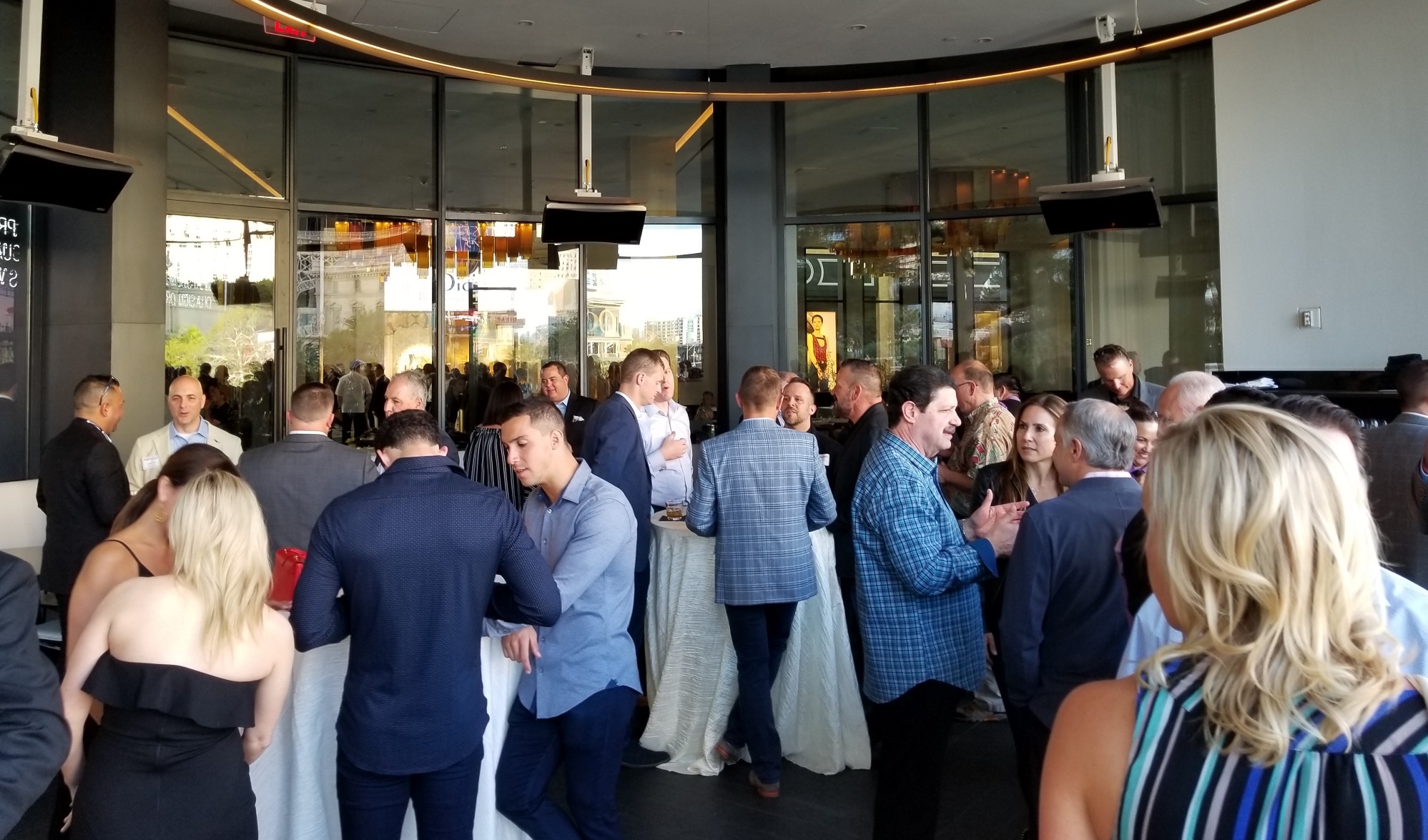 It's been interesting in the last year to see CRE landlords thinking differently and more openly about property use. One place our team noticed this was while attending this year's International Council of Shopping Centers' RECon Expo in Las Vegas. In the past, RECon was pretty much dominated by retail, with just a smattering of reps from restaurant and other sectors. But this year, 'inclusion' seemed to be the name of the game, with ICSC and RECon reaching out to other sectors that are leasing mall space and focusing much more on hospitality, restaurant and entertainment. This receptiveness to other uses for commercial properties is indicative of the CRE industry as a whole, with more and more owners and developers thinking creatively and intentionally diversifying their mix of tenants to create a vibrant environment at commercial developments.
Low – Online and Bricks and Mortar Duke it Out
Over in the retail sector, online brands are continuing to beat up bricks and mortar companies. Online is holding onto the upper hand in that competition, and in 2019 we saw even more major brands shuttering and leaving behind vacant retail space.
But, the retail market is trying to right itself to a certain degree. Online and bricks-and-mortar brands alike are discovering the happy medium between e-commerce and in-store experiences: there are some products consumers are perfectly happy buying or replenishing online, but there are still things they want to touch, feel and shop for in a physical store.
This all feeds into the ongoing evolution of the retail sector. While shopping centers are focusing more on hospitality, restaurant and entertainment offerings to revitalize the mall experience and fill empty storefronts, we're seeing more clicks-to-bricks momentum – and more construction activity from traditionally online-only brands – as e-tailers see the value of having some form of physical location. 
High – Celebrating 10 years of Hard Hat Chat
Back in September, we celebrated the 10th anniversary of Hard Hat Chat and took a look back at some of the topics we've discussed over the years. The fact that we've continued to find plenty to write about each month – with 149 published posts and counting – speaks volumes about the depth and complexity of the commercial construction industry and how it continues to evolve. As we look ahead to starting a new decade in 2020, we know there will be no shortage of commercial construction news, trends, insights and ideas to share with you, our Hard Hat Chat readers.
On that note, be sure to check back with us in December as we wrap up 2019 with a post sharing the trends and insights our team heard about while attending the International Council of Shopping Centers' annual CenterBuild Conference.
If you want to talk more, contact me here
Chuck Taylor

Source link