Best Influencer Marketing or Social influencer overview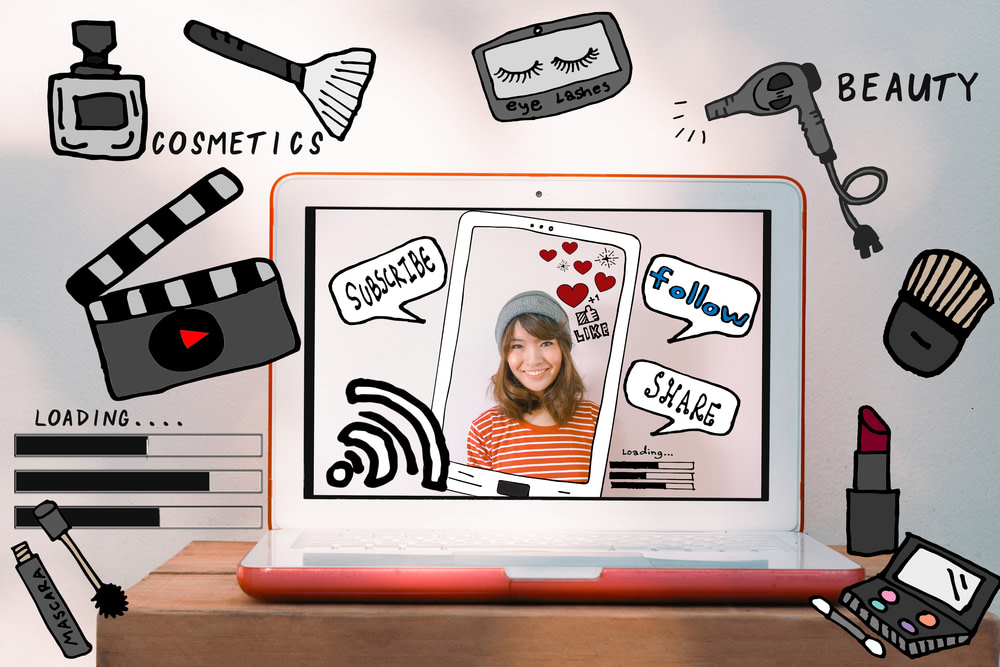 Influencer Marketing: A quick guide on how it works
Be it a new brand launch, sales promotion, Brand campaigns, or crisis communication, Influencers are everywhere, not just social media marketing platforms but also company events and conferences.
Is Influencer marketing a new digital marketing friend for brands and businesses? Why has social influencer marketing become such an important part of almost every digital marketing strategy? 
The Internet brought the world closer and influencer marketing brings the brands and their consumers closer in that huge & complex world of the internet. With constantly changing digital marketing trends, highly competitive markets, and the availability of too many choices, it has become difficult for businesses and consumers to reach the right match. 
Trust, It is the first step to attract and convert people into your consumers and it is no secret that word of mouth is the most popular reason for lead generation or sales. A person buys a product after hearing about it from friends, family, or a source they trust, especially when it comes to high involvement products. But with a tremendous shift in media trends and consumer behavior, Influencer marketing has become that powerful Word-of-mouth tool for brands to create a credible image, reach the right target audience effectively and efficiently with less budget spillage on digital media.
Influencer marketing refers to the direct or indirect promotion of a brand, product, or services on various platforms by a person or an entity who has a niche audience or community that has or matches the brand's target audience.  Social influencers connect well with that particular audience, inspire or aspire them with their creative content, reviews, comparisons, and contests. This helps people build opinions, try new products or services, or simply learn something new.
Different campaigns have different goals, Influencer campaigns can be tracked with impressions, engagements and ROI. For measuring actions taken or sales conversion, there are personalized links and coupon codes assigned to bloggers or influencers. They help analyze traffic and sales conversions coming from individual influencers.
The importance of influencer marketing is increasing day by day as it helps brands create a more genuine image in front of their target audience as compared to the old and traditional advertising, with influencers they don't just sell products or services but build a relationship with them.
According to the business inside report, 'brands will be spending approximately 15 billion dollars on influencer marketing by the year 2022'. the main reason for this is that social media marketing influencers can help create awareness, engagement, and conversions about a brand, product, or services more than a celebrity or traditional endorsement as they have a trusted and loyal fan base and reach locally as well as globally. It is also seen that non-celebrity influencers are more likely to influence purchases than celebrity influencers or endorsers, which is why influencer marketing is a trending, cost-effective, and time-saving way of marketing nowadays.
When it comes to the best influencer marketing platforms to amplify your campaign reach, Instagram is the most popular and dominant platform followed by youtube. Instagram influencer marketing is hit because of the platform's appealing visuals, high organic reach, and well-sorted characteristics. 
An influencer marketing agency or social influencer marketing company helps curate a combination of micro and macro influencers that fits perfectly with the brand's image and audience along with its digital or influencer marketing strategy. The role of  Social media influencer marketing agencies is to work towards matching right influencers with the right brands as there are different social media marketing influencers for different platforms depending on different sectors like lifestyle influencers, technology influencers, healthcare, travel influencers, etc.
There are now global influencer marketing agencies connecting brands and consumers online with their collection of international influencers around the world for different brands and different industries, acting as an advantage for brands to make space in the global markets.

GLOMM

Source link