8 Facility Maintenance Steps For Reopening Commercial Properties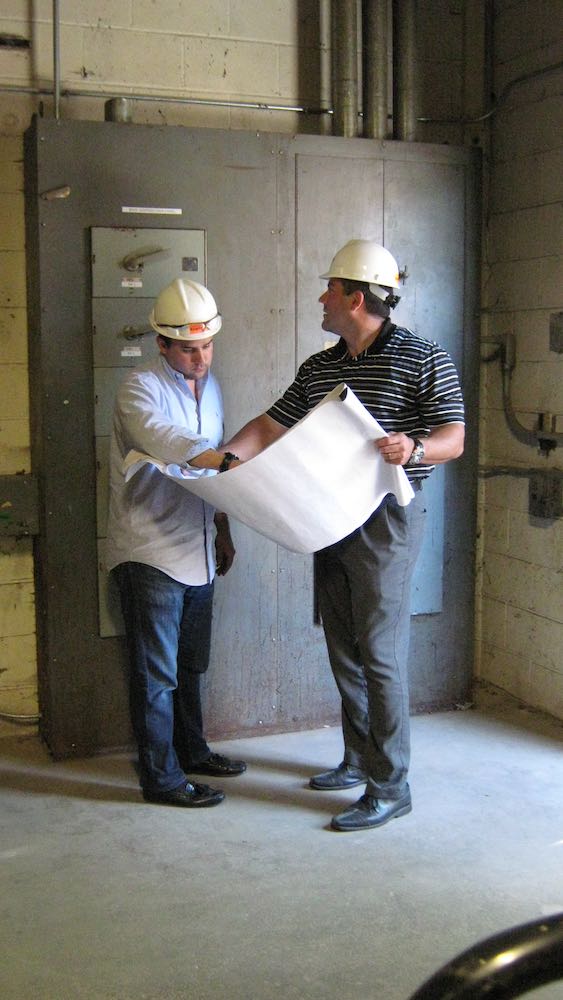 A version of this post was published in Illinois Real Estate Journal as a bylined article from Englewood Construction.
Across the country, states are in various phases of reentry and preparing their plans to roll back stay-at-home orders that were put in place to help mitigate the spread of the COVID-19 pandemic. Here in Englewood Construction's home state of Illinois, we are on track to move into Phase 3 of Governor Pritzker's Restore Illinois plan at the end of the month, which will allow offices, manufacturing, retail and salons to reopen to the public under specific guidelines. As the economy reawakens and businesses prepare to resume operations under this new normal, commercial property owners and operators in virtually every commercial real estate sector should also be making plans for reopening facilities that, in many cases, have been unoccupied for weeks if not months.
Part of that preparation process should absolutely involve a facility maintenance check to ensure the property is ready to welcome back tenants or employees. After all, just as most of us are emerging from the pandemic shutdown in desperate need of a haircut and with a laundry list of missed medical and dental appointments to reschedule, many commercial facilities also fell behind on regular preventative maintenance appointments. Plus, some building mechanicals will require extra attention after lack of use, and automated systems may need to be adjusted to match new schedules. Here's a list of important items Englewood's facilities management division recommends property owners and operators review as they prepare for reentry:
Hopefully, routine facility maintenance checks have already been happening during the closure, since issues overlooked for a few days or weeks – like a water valve break or small roof leak – can easily escalate into big problems. As a continuation of these checks, visit the property for a thorough walkthrough prior to reopening. Check all mechanical systems, identify any problems and make a list of items to address.
Flush sewer lines and drains to make sure valves and seals are working. Sinks, floor drains and toilets all have "P" traps that hold just enough water to keep sewer gas from rising up into the space; when they aren't used regularly, the water in the P trap evaporates and sewer odor escapes. If this happens, pour a half gallon of water mixed with 1 cup white vinegar down the lines and the odor will eventually dissipate.
Review any automated systems that were adjusted or shut off while the property was closed, such as heating/cooling or timers for lighting. If regular business hours will be different due to a phased reopening – or if some areas of the facility will remain closed or total occupancy is expected to be lower than usual – adjust those automated settings accordingly.
Many regular facility maintenance and cosmetic "refresh" projects are easier to accomplish when a facility is unoccupied or has lower traffic. Consider using the weeks prior to reopening to tackle work such as painting or new carpet/flooring installation, which is typically classified as essential business under stay-at-home orders and can be safely accomplished following social distancing measures.
Check facility records for any annual property inspections that were missed due to closures – such as sprinkler system, fire alarms, backflow preventers and other items – and reschedule with the appropriate groups.
Begin rescheduling any preventative maintenance appointments that were postponed during the closure, including regular servicing of vital systems such as HVAC, plumbing and fire protection. These trades are likely to get booked up in the months ahead as many property owners and managers play catch-up on missed service calls, so get a jump start by scheduling them right away – even before facilities reopen, since in most cases this type of work is continuing under local stay-at-home orders.
It's also advisable to schedule future preventative maintenance appointments now for the next six months or more. As the economy returns to normal and more and more facilities reopen, there is likely to be a surge of activity and demand for contractors – so get back on track with maintenance schedules and get those appointments on the books now.
Finally, consider what immediate changes are necessary to prepare the facility to reopen and operate under social distancing recommendations. While some larger-scale reconfiguration might ultimately be necessary and require the expertise of an architect and contractor, a facility maintenance provider can be a great resource to retrofit a space with items such as hand sanitizer stations, touchless plumbing fixtures, automatically opening doors and other design features that can help a commercial facility quickly and safely get back to business.
Chuck Taylor

Source link