6 Gratitude Books You Should Read
The art of expressing genuine gratitude is more than learning to say please and thank you as a child. Gratitude is a mindset that translates into a lifestyle, and this type of living can completely transform your perspective on life. Gratitude books can help remind us of these lessons.
Countless authors have come before us, paving the way to a life of gratitude by sharing their own stories, ups and downs, and what has helped them realize the importance of gratitude in their own lives.
In this article, we discuss lessons learned from various writers and how we can live in gratitude more deeply through our own lives.
Writing is a long journey with highs and lows, and gratitude for each day can help keep us going when the road feels long. No matter where you are in your process, drafting your first book, publishing your third novel, or just now getting an interest in writing, let's pave the way with gratitude.
With the power of gratitude in mind, let's define exactly what a gratitude book is, and then get into some standout examples. 
What Is A Gratitude Book?
A gratitude book can take many different directions, but at its core it is a book written around the theme of gratitude. Books that focus on gratitude can still include other topics and encompass a variety of subgenres. 
For instance, you could write a gratitude book but include life stories that contribute to this theme, making it a type of memoir. 
You could also write a gratitude book but make it a type of daily reading, as you'll see an example of below. The main variable to remember is that a gratitude book is centered around thankfulness. 
When you read through the following examples, take note of the various ways these authors use gratitude books to communicate to their readers and notice the variety of ways this theme takes shape.
Gratitude, Oliver Sacks
Oliver Sacks, a famous psychologist, combined philosophical thinking with his wisdom and research. As he neared the end of his life, with just months to live, he chose to use his time writing.
Rather than write his memoir or even his autobiography, Oliver Sacks decided to write about feelings: The feeling of thankfulness for the successes he had experienced and the meaning he had found in life.
Instead of spending his last weeks regretting the failures he may have felt, he meditated on what he felt gratitude for. This type of focus takes decisiveness, but its result impacted many. 
365 Thank Yous, John Kralik
John Kralik's book is a memoir focused on the theme of gratitude. At 53 years old, John found himself at an all time low. His close, interpersonal relationships were failing, as was his work, and to top it all off, so was his health. 
Rather than focus on what was falling apart around him, he chose to focus on what he had. John then decided to write 365 thank-you notes the following year. Instead of sitting down and typing out thank-you templates, John hand wrote his thank-yous to the many individuals who had impacted his life. 
Over his year-long process, his life took a turn for the better. This memoir is an extraordinary example of how ordinary people can create far-reaching, positive outcomes with simple choices.
Choosing Gratitude: Your Journey To Joy, Nancy DeMoss Wolgemuth
If the opposite of happiness is sadness, the opposite of gratitude is ingratitude. Author Nancy DeMoss Wolgemuth speaks on this topic through her book, encouraging readers to live their lives based on gratitude. 
She says, "Gratitude is a choice. By intentionally thanking God and others, bitterness and entitlement are replaced with joy and the humble realization of just how undeserving we really are." Choosing gratitude is a choice that leads to a lifestyle that results in joy. 
Thanks!: How The New Science Of Gratitude Can Make You Happier, Robert A. Emmons
Robert A. Emmons wrote this study on the positive influence people experience when they choose to focus on gratitude. Written with a bent toward psychology, this gratitude book explains how habitual gratitude can impact people's ability to handle stress, experience better interpersonal relationships, and more. 
For a deeper study on the topic of gratitude, this book will pique your interest, open your eyes to a field of study in gratitude, and equip you to see a new way gratitude can influence your life. Robert explains how thinking through this mindset contributes to the following many areas of life, both short-term and long-term. 
The Gifts of Imperfection, Brené Brown
Brené Brown is well-known for her TEDx Talk on vulnerability, but in this book, she shows readers how vulnerability is actually a gift to express gratitude for. Imperfections allow us to connect with others at a deeper level, override the negatives of perfectionistic mindsets, and encourage more connection with those we encounter. 
"Noticing our flaws and accepting them as part of the unique mix that makes us interesting can powerfully reframe a perfectionist mindset." Speaker, writer, and podcaster Brené Brown shares her knowledge yet again in her book. 
Thanks a Thousand: A Gratitude Journey, A.J. Jacobs
New York Times bestselling author, A.J. Jacobs, is a coffee drinker, likely just like you are. Rather than walk into his local coffee shop, purchase his cup of joe, and move on, he decided to look into the entire process involved in making his single cup of coffee.
In fact, he did this in order to thank every single person involved in the behind-the-scenes process of making his coffee, all the way up to the barista who handed it to him. 
This process took him on a journey around the world, changed his life, and taught him the secrets of gratitude. A.J. learned that there are countless individuals involved in our daily habits:
Farmers
Chemists
Artists
Presidents
Truckers
Mechanics
Biologists
Miners
Smugglers
Goatherds
This gratitude book is his journey to expressing his thanks, face to face. 
Start Your Gratitude Journey Today
Reading through these examples may feel like a long-shot, full of days off to travel, money spent on plane tickets, or hours researching. The good news is, you don't need to be the next Brené Brown to commit to gratitude today. 
If you don't find yourself with a year of travel time to spare thanking everyone involved in the process of creating your favorite drink, that's okay. 
You can purchase these journeys for the price of a few cups of coffee, but you can also start your own journey today. Begin simple so that you can stick with the process:
Start a gratitude journal in a favorite notebook, or on your phone or computer
Thank those you encounter at coffee shops, bus stops, and grocery stores 
Write fifty words every weekday, expressing what you're grateful for
Place sticky notes around your office, articulating your thankfulness 
Pick one of the above and try it out for a week or two. You'll likely be surprised how quickly your mindset shifts!
Next Steps
Looking to start writing your own gratitude book? You'll need a book outline template!
Check out this one to get started: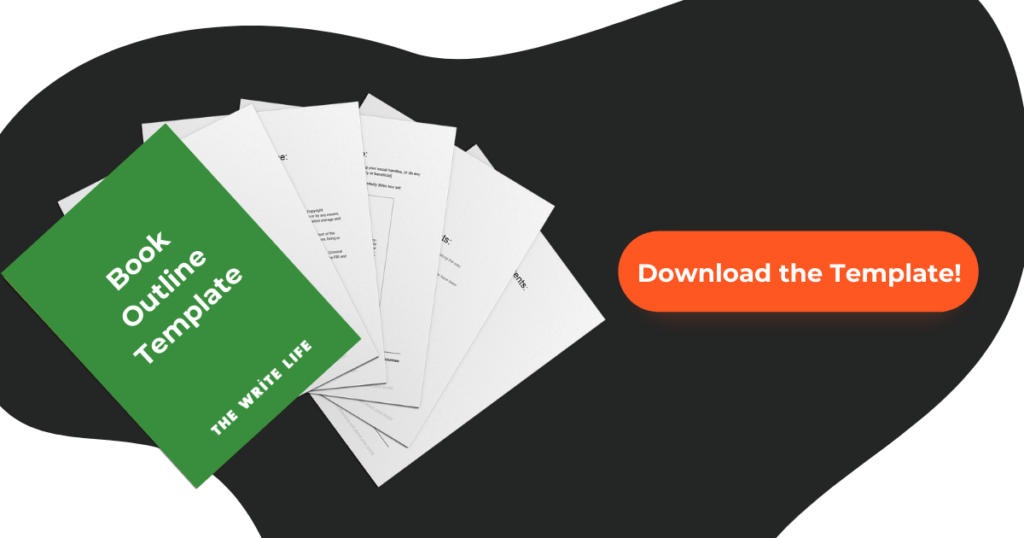 Sarah Rexford

Source link